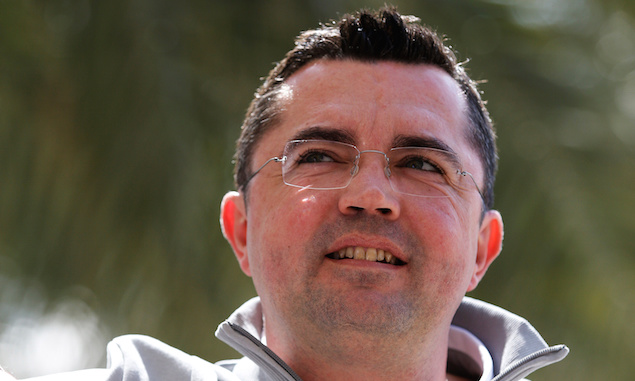 McLaren racing director Eric Boullier has warned that achieving success with Honda is likely to require patience.
Honda's return has been greeted with great optimism at McLaren, with Jenson Button saying he has "never seen such motivation" within the team. While Boullier is optimistic the renewed partnership, following the launch of the MP4-30 he was keen to play down any expectations of an immediate return to the front of the grid.
"For a team with such incredible heritage as McLaren, being able to build on our past successes is hugely important to us," Boullier said. "It'll take time to attain the levels of success we aspire to, but you may rest assured that, in concert with Honda, we are totally focused on fulfilling the potential of our exciting new partnership.
"I firmly believe that our team is stronger than ever, and that it's in the best possible position to push the development of the MP4-30 forward. Progress is our purpose, and we've seen firm evidence of that from the very beginning of our renewed relationship. We acknowledge that our journey will require a huge amount of hard work, dedication and application from everyone involved, in both Woking and Sakura, but we're ready and committed to building on the foundations we've already established in order eventually to enjoy the results we crave.
"McLaren and Honda are completely integrated and united in our purpose, and we share a fantastic sense of optimism: that together, in time, we'll create another legacy of success."
Click here to see the full gallery of the first McLaren MP4-30 images
Keep up to date with all the F1 news via Facebook and Twitter