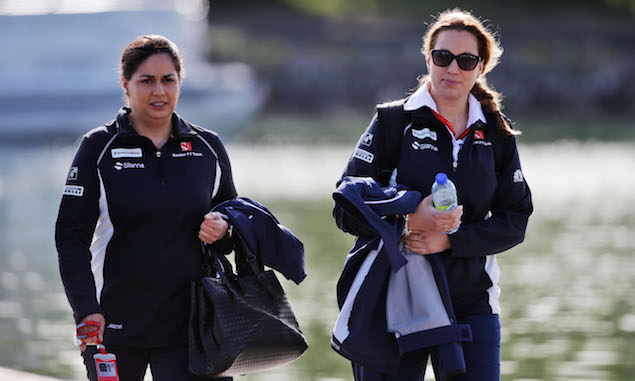 Sauber team principal Monisha Kaltenborn says 21 races in an F1 season is "beyond the limit" of what teams should be asked to do.
Previously it had been agreed between the teams and commercial rights holder Bernie Ecclestone that F1 calendars would be limited to no more than 20 races. However, 2016 sees a record 21 races, with 12 having already been completed before the summer break.
With another nine races to follow in the 13 weeks from August 28 to November 27, Kaltenborn says teams are being pushed too hard to complete the schedule.
"21 races is too much for us," Kaltenborn told F1i. "I think it's not going to really help us at the end of the day to have more viewers. Probably the most important factor is the income, but that again is a question of how long that will last, this kind of strategy? But that's for the commercial rights holder to know, not for us as teams. But I do believe that this is beyond the limit."
Asked how F1 ended up with 21 races, Kaltenborn replied: "This is coming from the bilateral arrangements we have now, that you need certain teams approvals to be able to go beyond this amount."
And Kaltenborn says the current number of races makes the mid-season shutdown even more crucial for teams.
"I think it's very important. Irrespective of how your performance is, the people need the break and there is a good reason why races were limited to 20. Now we have more and we have destinations further away and we don't have the capacity as a team to rotate people and to make sure that they don't go beyond their limits.
"It's important and I think the factory shutdown - which was agreed at a time when not everybody was so convinced about it because there was no reason to think like this - has actually turned out to be one of the best things we have done for the teams and the people. Maybe we have to do more of this so maybe it is better for everyone.
"For us it is good to be able to really reset everything and then hopefully be much more stable."
Scene at the German Grand Prix
Quotes of the week - German Grand Prix
Breakfast with ... Christian Danner
Keep up to date with all the F1 news via Facebook and Twitter