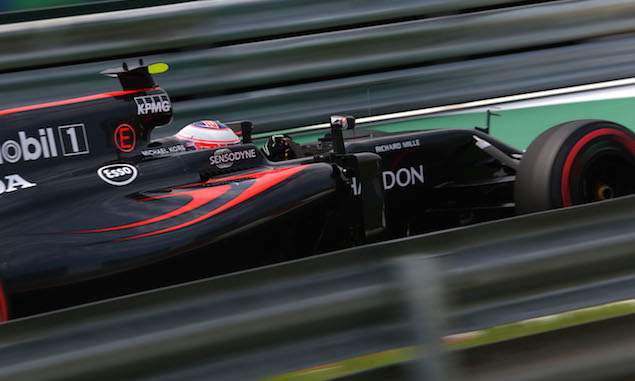 Honda believes it can still target points at power-dominated circuits such as Spa and Monza as it aims for the top ten at every race weekend.
McLaren has shown improved competitiveness since Honda introduced upgrades this season, with the team scoring in six of the past nine races. Honda's head of F1 project Yusuke Hasegawa has called the progress made by the team "incredible", and he is hoping to continue the momentum at the next two circuits despite the emphasis being placed on the power unit in both Belgium and Italy.
"Spa and Monza will surely be difficult, Spa is long, power-hungry and technical, and Monza is mostly full-throttle, so it is different from a track like Silverstone where it is still fast but all-round technical circuit," Hasegawa told F1i.
"I am not sure what the power effect on these circuits will be, but I don't think we should be writing off points, so we will see how the weekends go."
And Hasegawa says the optimism is based on a target to score points at every circuit from now until the end of the season.
"We haven't changed our target, and that is to get into Q3 consistently, hopefully with both cars going forward. We have proven that we can be the 4th best team depending on the race weekend, so we want to be consistently at that level and always be targeting points."
F1i Classic - Mayhem, monsoon and the mother of all Belgian Grand Prix
Max Verstappen interview: Destined to be a champion?
From Sauber to Ferrari - Exclusive interview with Kimi Raikkonen on F1's evolution
Keep up to date with all the F1 news via Facebook and Twitter