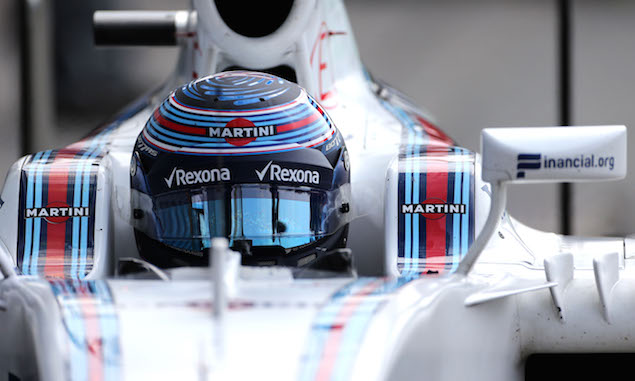 Pat Symonds says Williams is looking to score "strong points" at this weekend's Singapore Grand Prix, with the British team currently engaged in a close fight with Force India for P4 in the Constructors' standings.
Having slipped down to fifth place after Spa, Williams immediately replied in Italy to enter round 15 of this year's Formula One championship with a three-point advantage over its rivals.
In the current 1.6-litre V6 turbocharged era, Williams has not fared as well at tight and twisty venues as on power-sensitive tracks but Valtteri Bottas still managed to claim fifth in last year's race at Marina Bay, while team-mate Felipe Massa had secured the same result 12 months earlier.
"The move from Monza to Singapore is one of extremes, going from the lowest downforce and drag circuit of the season to a street circuit where emphasis is on high downforce and good mechanical grip," Symonds said.
"Singapore presents many unique challenges, not least of which being that it is a night race.
"The circuit puts a premium on low-speed grip and traction. It also has a high braking demand with certain areas requiring good ride to maintain mechanical grip.
"It's a circuit we have performed reasonably well on in recent years, so we look forward to collecting some strong points as we continue our championship battle."
2017 F1 driver line-ups so far
F1i Classic: 'Gentleman Jo' Bonnier
Silbermann says ... A letter to Chase Carey
Estimated F1 driver salaries for 2016
Keep up to date with all the F1 news via Facebook and Twitter