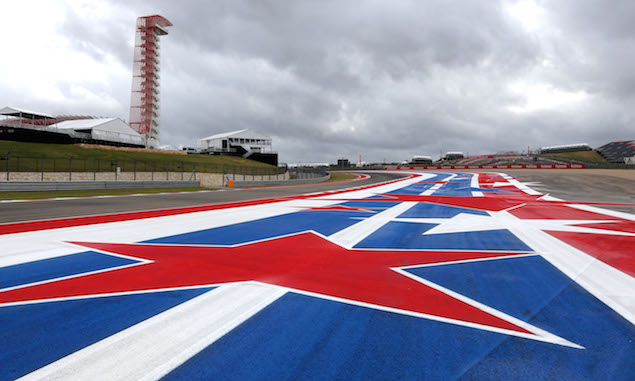 Motorsport marketing guru Zak Brown believes having a second Formula One event held in the United States from 2019 should be "a priority" for new owners Liberty Media.
Despite races in Montreal and Austin, with neighbouring Mexico City also on the calendar, North America has been identified as an area with major untapped audience for grand prix racing.
Following Liberty's purchase of F1, newly-appointed chairman Chase Carey said the US media conglomerate thinks the sport should expand to the US. Brown, who has been tipped for a senior position in F1 management since he quit his role as CEO of his company, agrees the series should visit the region more often.
"It's got to be a priority," Brown told Motorsport.com. "It takes some time, so I don't think we'll see it in 2017 or 2018, but I'd like to think that in 2019 or 2020 we'd see a second American race on the calendar."
"I don't think it'll raise F1's profile because it's owners are American, I think F1's profile will be raised in America because that'll be a big, geographic focus," he added. "It's an obvious territory. It's the biggest and most mature sports market – therefore it's got to be on F1's radar."
With Carey also declaring that Liberty will not try to "Americanise" the series, Brown believes the new ownership can cement F1's European roots while fulfilling its potential Stateside.
"When they went through the strategy, they already mentioned how important the European circuits are, but of course North America is important as a whole. And they know that marketplace so well.
"I think it's nothing but a good thing – I think they'll give it a lot of time and attention."
Recent plans in the US included a failed attempt to hold a grand prix in New Jersey, while the idea of having a race in Las Vegas has surfaced again over the past few months.
TECHNICAL: F1 telemetry: The data race
FEATURE: When F1 team-mates fight for the title
F1i Classic: Sepang 2001 - Ferrari pulls off a masterstroke
F1i's Eric Silbermann asks what Nico Rosberg has to do to get the credit he deserves
Keep up to date with all the F1 news via Facebook and Twitter