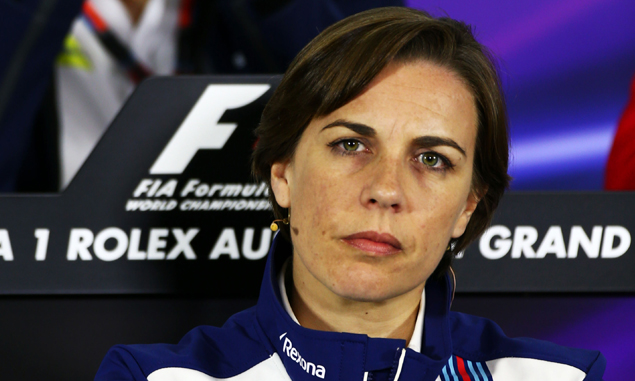 Claire Williams thinks the current breed of power units is a good thing for the sport as these boost F1 teams' chances to approach new sponsors amid a global push towards greener energies.
2014 witnessed a massive overhaul of Formula One's technical regulations with the introduction of cutting-edge hybrid power plants that combine V6 turbocharged engines and potent energy recovery systems.
The change has since sparked controversy in the sport with grievances ranging from protests against the lower engine sound to complaints about rising costs.
Former grand prix winner David Coulthard recently fuelled the on-going debate by warning that Formula One should not "try to save the world through its rules and regulations".
However, Williams believes the new power units have actually helped her squad secure fresh business opportunities with sponsors more inclined to invest in a greener sport.
"The changes were made for the right reasons," the Williams deputy team principal told Forbes.
"From my perspective as a commercial director, the change in the engine regulations has definitely alleviated pressure talking to companies that look at Formula One as a sport and are put off by the environmental questions around it.
"I think we need to tell the story around these new engines. I think we still need to be telling that story. I don't think it is a story that has been told enough yet and I think that would do us more favour if we did.
"But I do believe that from an environmental perspective it was the right way to go."
Click here for the full gallery from the Australian Grand Prix
Keep up to date with all the F1 news via Facebook and Twitter