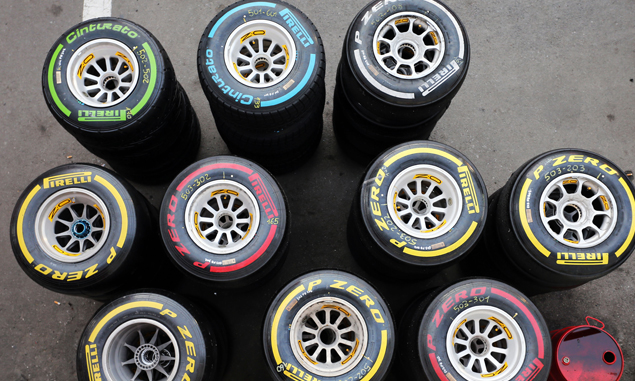 Pirelli motorsport director Paul Hembery claims lap times will tumble this year and reckons records could fall at some venues.
The sport's sole tyre supplier has introduced a new rear structure on its 2015 products in order to cope with the new demands spawning from the team's projected gains this season.
Last weekend's Australian Grand Prix already saw massive improvements as Lewis Hamilton's 1:26.327 benchmark set on the soft tyre in qualifying smashed Nico Rosberg's fastest time of 2014.
The German had posted a 1:29.375 flyer on a soft-shod run in FP3, although rain had then descended on the Albert Park Circuit and prevented the drivers from further lowering their marks.
Still, 2015 lap times were usually around two seconds quicker compared to last year.
What's more, Hamilton clocked the fastest lap of the race – a 1:30.945 effort – using the medium compound, whereas team-mate Rosberg's quickest time during the 2014 Australian Grand Prix had been a 1:32.478 on the soft rubber.
In view of the significant gap opened in just 12 months, Hembery thinks lap records could be broken at some race weekends, as there is still more pace to unlock from the tyres.
"These figures underline what we expected to see following pre-season testing: a significant reduction in lap times, with cars that will only get faster as the year goes on," Hembery said. "We could even see some new lap records on certain circuits.
"With this in mind, we have introduced evolutions to the rear structure of all our 2015 tyres this year, in order to give them greater capability in handling the extreme demands placed on them."
Click here for the full gallery from the Australian Grand Prix
Keep up to date with all the F1 news via Facebook and Twitter