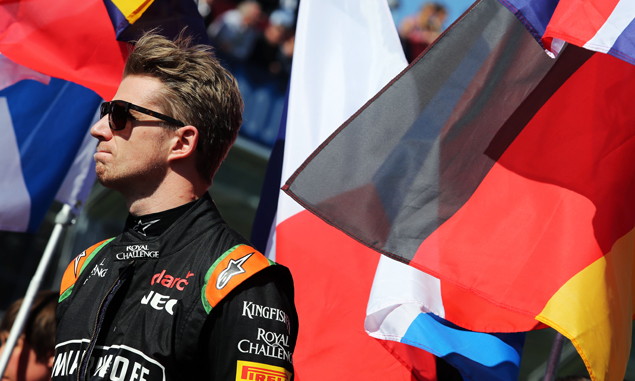 Nico Hulkenberg says he is "very sad" at the prospect of not racing on home soil in 2015 as hopes to see the German Grand Prix maintained on this year's F1 calendar continue to dwindle.
Having been held at Hockenheim in 2014, the event was due to take place at the Nürburgring this summer, as the race has been alternating between both tracks since 2006.
But contractual issues led to the demise of the latter venue, with the Baden-Württemberg circuit rapidly emerging as an alternative solution.
However, Hockenheim managing director Georg Seiler revealed on Thursday that his track had given up on hosting the 2015 German Grand Prix.
Very sad to hear no more Home GP this year! #GermanGP #history

— Nico Hülkenberg (@NicoHulkenberg) 18 Mars 2015
Hulkenberg is not the first German driver to share his sorrow over the matter since fellow countryman Nico Rosberg has already expressed his concern to see such a "legendary" race drop off the sport's calendar.
With three pilots on the 2015 grid, Germany is tied with Spain and the United Kingdom for the strongest contingent enrolled in the championship.
Although last year's Hockenheim turnout showed a decline in attendance, Germany remains a major market for Formula One, as highlighted by Mercedes' significant investments and subsequent success over the past few seasons.
Click here for the full gallery from the Australian Grand Prix
Keep up to date with all the F1 news via Facebook and Twitter