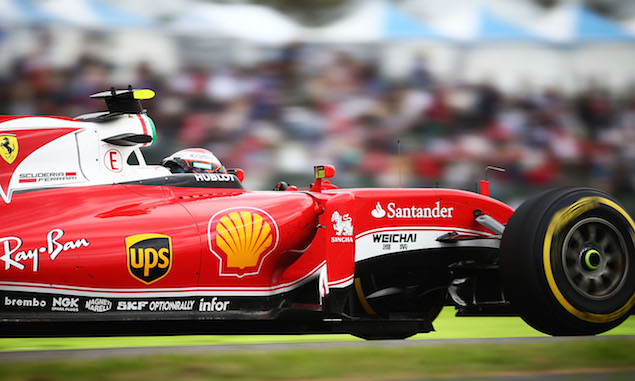 Kimi Raikkonen has been handed a penalty dropping him from third on the Japanese Grand Prix grid to eighth place as a result of an unscheduled gearbox change.
The Ferrari driver impressed in qualifying to take third place, outqualifying team-mate Sebastian Vettel who finished fourth but had a three-place grid penalty for causing a collision in Malaysia last weekend. However, Ferrari has had to change Raikkonen's gearbox ahead of the race, which carries a five-place grid penalty.
"The gearbox of car number 07, driver Kimi Räikkönen, was replaced for a new one," FIA technical delegate Jo Bauer reported.
"The gearbox has been replaced with the approval of the FIA technical delegate following a written request from the team concerned (requested on 09 October 2016 at 09:04 hours), this being in accordance with Article 34.2 of the 2016 Formula One Sporting Regulations.
"The gearbox change was before the six consecutive Events expired. Therefore this is not in compliance with Article 23.6a of the 2016 Formula One Sporting Regulations and I am referring this matter to the stewards for their consideration."
The automatic five-place grid penalty Raikkonen has been handed promotes Max Verstappen to third place ahead of Daniel Ricciardo, Sergio Perez, Vettel and Romain Grosjean.
QUALIFYING REPORT: Rosberg snatches dramatic pole by 0.013s at Suzuka 
FEATURE: Silbermann says... Snapchat and soap in Suzuka
Chris Medland's 2016 Japanese Grand Prix preview
Keep up to date with all the F1 news via Facebook and Twitter