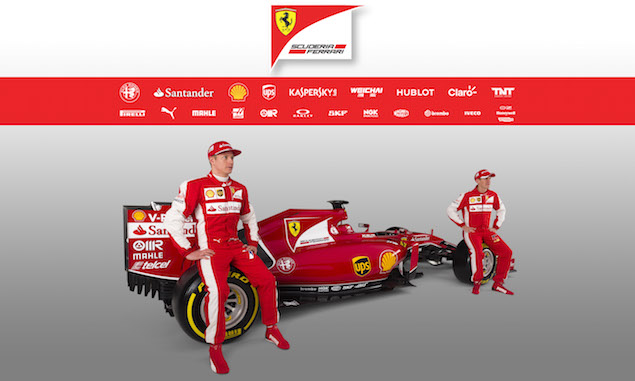 Kimi Raikkonen is confident Ferrari has learned from the difficult year it endured in 2014 when designing the SF15-T.
Ferrari's 2015 car was launched on Friday morning, replacing the F14-T which failed to win a race last year. Raikkonen himself endured a tough season and failed to even finish on the podium, but he says the lessons learned from those difficulties have been put to good use as the team prepares for the new season.
"I think we learned a lot from last year with the difficulties we had," Raikkonen said. "Obviously we had some bad luck in some races but sometimes you have those years and it goes like that, everything seems to be a bit difficult. I really understood a lot of things and hopefully this year we can turn things around, as a team be strong and get more where we should be, getting stronger little by little."
And Raikkonen says Ferrari must focus on gradual improvement throughout the year rather than expecting the new car to propel it immediately to the front of the grid.
"Obviously we want to be as strong as we can but it's too early to say where we're going to be. As long as we do our thing 100%, work as one team with two cars to push things forward and keep building what we've been building over the winter and go from there. That's the starting point and then obviously the results should come.
"There's no point at least from my side to set any goals yet, we'll start from the first test and go forward from there, see what we have, where we are at the moment. If we keep working hard I'm sure the result will come."
Click here for the full gallery of the first photos of the SF15-T
Keep up to date with all the F1 news via Facebook and Twitter