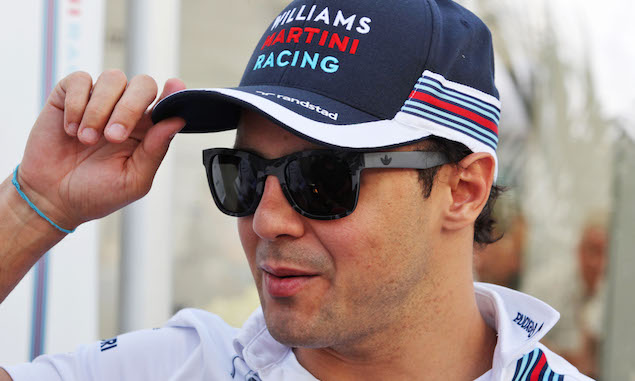 Felipe Massa says he will remain involved in Formula One after retiring from the sport, but the Williams driver plans on visiting the paddock only if he has a job to do.
Massa announced in Monza that he would bow out of F1 at the end of the current campaign. The Brazilian later added that he was considering competing in other series such as DTM, Formula E, and WEC in 2017.
Massa has now revealed that he also intends to attend several grand prix weekends next year.
"I think I will come to some races with some work with some companies using my image," the 35-year-old said. "If I do some television it will be maybe five races during the season, not really a proper job.
"I have so many things that I'm working with, I'm still planning to come to maybe five or six races during the season and be part of this that I enjoy.
"For sure it will be a different feeling when you arrive not as a driver and doing different things, but I think there's a lot to do and I'm ready for this."
After a successful career that spans 14 years (2002-2016) for 11 grand prix wins, Massa says he won't be able to come to races as a tourist and already has projects in the pipeline.
"To be honest I'm not so sure you can really enjoy the paddock, I think you need to have some things to do. Just coming here to stay there and watching I don't think that's enjoyment for me.
"I think I'm planning to come and to do some work, and be linked with some sponsors or some companies that I can help, talking with the fans, with the people, clients, so you need to have a job.
"I think if you're just coming here to be watching after so many years you're always coming here for work, I think I'm not coming just to enjoy the paddock. Sure I'll see some people and have some chats but I think I need to have a job."
Silbermann investigates the potential EU threat to F1's Liberty Media deal
2017 F1 driver line-ups so far
Scene at the 2016 Japanese Grand Prix
Keep up to date with all the F1 news via Facebook and Twitter