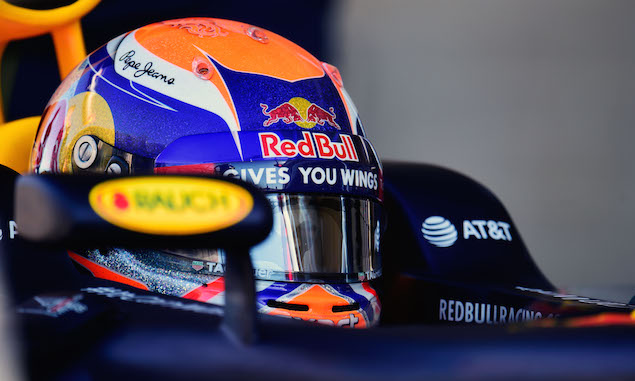 Red Bull team boss Christian Horner says Max Verstappen's FP1-ending technical problem at the Mexican Grand Prix was due to an "energy recovery setting" that "got the rear brakes out of control".
The Dutchman pitted with overheating rear brakes halfway through the session and a fire extinguisher was even needed to contain the smoke coming out of the RB12.
Having initially stayed in his car, Verstappen eventually clambered out and was not able to re-join the action thereafter.
"We had an issue, with the rear brakes basically over heating," Horner told Sky Sports F1 after the session. "It was an energy recovery setting that we were trying that just got the rear brakes out of control.
"It damaged a couple of the electric looms and that's caused a bit of down time just to get that fixed.
"The rear brakes got that little bit too hot just on the in lap and the thermal build-up when they stop the car unfortunately damaged the looms.
"We're higher than most European ski resorts around here. The air is pretty thin so you don't get as much cooling as you would normally do."
Horner added that the problem will be fixed in time for the second 90-minute free practice session, which gets under way at 14:00, local time.
"Yeah absolutely, no issues there".