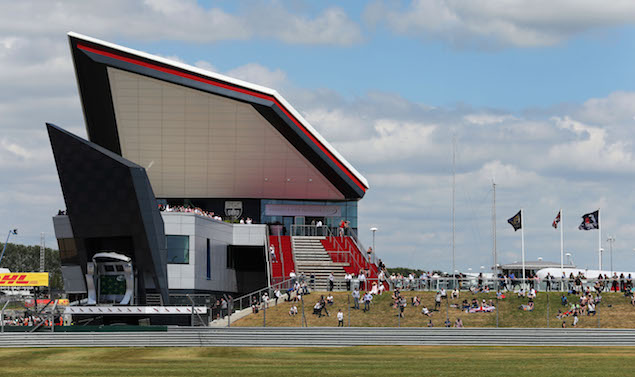 Jaguar Land Rover (JLR) has announced that it has ended talks with the British Racing Drivers' Club (BRDC) regarding the sale of Silverstone.
JLR was one of the four bidders for the British Grand Prix venue, along with Jonathan Palmer's MotorSport Vision company, Lawrence Tomlinson's LNT Group and another unnamed bidder thought to be a foreign group.
Earlier this year, there were reports of a £33m deal with JLR being blocked by Porsche, as the latter exercised a clause in its own existing contract with Silverstone, which states that competitors are not able to use the track for more than 45 days a year.
"Jaguar Land Rover has ended discussions with the British Racing Drivers' Club for the foreseeable future and is not proceeding with any plans to either lease or purchase Silverstone at this time," reads a statement from the company, according to the BBC.
Despite sell-out crowds at the British GP in the wake of Lewis Hamilton's success, mounting losses and a lack of capital reserves have pushed the BRDC to find a buyer for the Northamptonshire circuit.
President Derek Warwick previously said the Club would be keen to seal the deal by the end of October though he did admit "I would not want to put my neck on it".
INTERVIEW: Fernando Alonso: Why F1 is no longer just for heroes
F1i Classic: Brazil 1991 - Senna's pain and glory
FEATURE: Foul Play or Foul Language
Scene at the 2016 Mexican Grand Prix
Keep up to date with all the F1 news via Facebook and Twitter