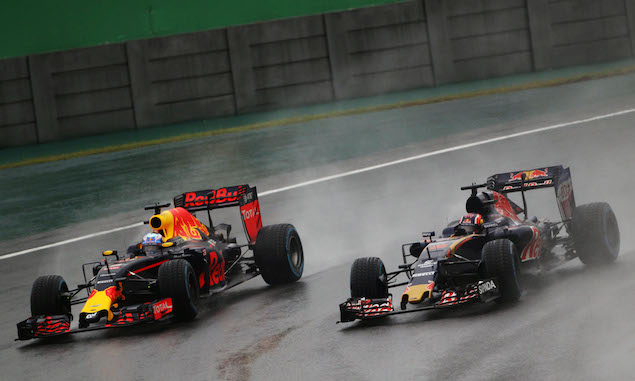 There could be fewer rules in Formula One if there is more driver respect when racing each other, according to Daniel Ricciardo.
The number of regulations governing driving has been the centre of attention since FIA race director Charlie Whiting clarified what would not be allowed in terms of moving under braking. Sebastian Vettel was penalised for such a move when defending against Ricciardo during the Mexican Grand Prix, with Ferrari having a request to review the incident rejected.
When it was put to Ricciardo that Red Bull advisor Helmut Marko believes it would be better if there are no rules on overtaking, the Australian says he does feel it is in area which is over-regulated.
"I didn't like being in the position," Ricciardo said. "I feel like I am one of the guys, at least probably one of the few that actually really likes the hard racing and all that. It shows with the attempts that I make and the moves I make. So I do want to race, and I don't mind if there is a bit of contact.
"So with that, it would be great, but there has to be some element of driver respect. If a guy has made his intention clear…if you have left the door open and he has made his intention clear you can't undo your mistake and just try and cut him off. There has to be…if we can all just say yeah no one is going to do that, then maybe there does not have to be as many rules.
"I want to race, I don't want too many rules in so it is like that, but obviously the more that gets written down, the more protests and things there is going to be. I do think it was uncharacteristic of Seb. I think he is a hard racer but normally a fair racer. I don't think he would do it again if the scenario came again."
TECHNICAL ANALYSIS - Interlagos
Scene at the Brazilian Grand Prix
Quotes of the week - Interlagos
2016 Brazilian Grand Prix - Driver ratings
Keep up to date with all the F1 news via Facebook and Twitter