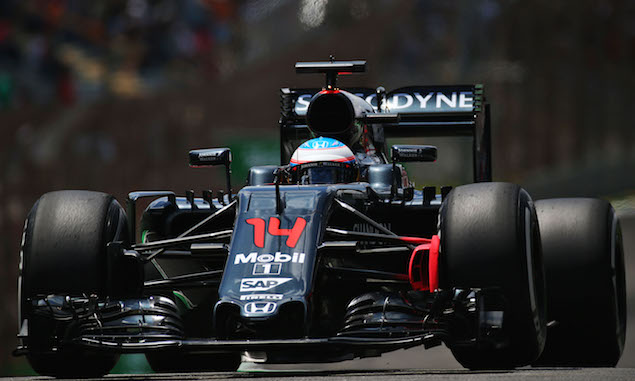 McLaren shareholders have turned down "a number of bids" for the British company as they remain committed to both the Formula One team and luxury sportscars department, McLaren Automotive chief executive Mike Flewitt told Reuters.
A power struggle between McLaren's trio of shareholders - Ron Dennis (25%), the Bahraini sovereign wealth fund of Mumtalakat (50%), and the Mansour Ojjeh-led TAG company (25%) - led to the ousting of the former as McLaren Technology Group CEO and chairman.
The move came after Dennis reportedly presented a £1.65bn bid from a consortium of Chinese investors in order to take over McLaren. However, the offer was met with opposition from Mumtalakat and TAG and ultimately sealed the 69-year-old's fate.
Flewitt reveals that this has not been the only offer for McLaren, but insists the current shareholders are not keen to sell their stakes.
"There have been a number of bids," he said. "I am comfortable with where our current shareholders are that they want to retain ownership of the company.
"They want to develop both companies. I genuinely believe they are very committed to them."
Flewitt did confirm however that talks were held with Apple, despite McLaren swiftly moving to deny a Financial Times story last September. It was then reported that the US technology giant was looking to either fully acquire or make a strategic investment in the luxury carmaker in order to develop its own self-driving electric vehicle.
"There wasn't a bid from Apple. They visited. We talked. We talked about what they did. We talked about what we did. They toured. It never matured to a definitive proposition."
Dennis remains on the board of both the McLaren Technology Group and McLaren Automotive, as well as a significant shareholder in both companies.
FEATURE: Eric Silbermann pays tribute to Ron Dennis
From the cockpit: Felipe Nasr on two precious points in Brazil
TECHNICAL ANALYSIS - Interlagos
Scene at the Brazilian Grand Prix
Quotes of the week - Interlagos
Keep up to date with all the F1 news via Facebook and Twitter