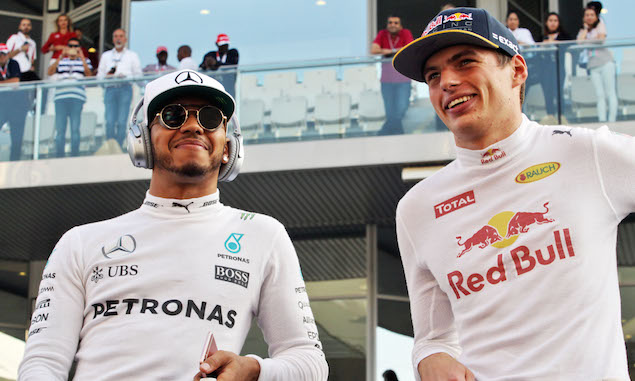 Max Verstappen admits he would have used the same slow pace tactics as Lewis Hamilton at the Abu Dhabi Grand Prix, had the Red Bull ace been faced with the same 12-point deficit with the title on the line.
The Briton tried everything he could in the final laps of the season-ending race to hold team-mate Nico Rosberg up so other drivers could overtake him. Among these was Verstappen, who eventually came home fourth after splitting the Mercedes earlier on.
The Dutchman, whose own race craft have come under intense scrutiny this year, understands Hamilton's actions.
"I think Lewis was trying to back us up, and I probably would have done the same," Verstappen said afterwards. "You have to try these things to win a championship."
Sebastian Vettel, who finished just ahead of the 19-year-old in third, begs to differ as he branded Hamilton's strategy as "dirty tricks" over the Ferrari team radio after crossing the line.
"My interest as soon as I passed Max was to win the race – but bearing in mind obviously that [Nico and Lewis] are fighting for the championship," the four-time world champion added later in the post-race press conference.
"I mean we could all feel and see what was going on. Lewis was trying to back Nico up into the rest of the pack…"
Mercedes did urge Hamilton to pick up the pace several times during the race, but the triple world champion openly ignored the instructions, which could put him in hot water as the team's senior management weighs in on possible sanctions.
2016 Abu Dhabi Grand Prix - Driver ratings
REPORT: Hamilton wins, as Rosberg takes title in Abu Dhabi
Jenson Button's F1 career: 17 seasons, 15 wins
Silbermann says ... Parting gifts galore
Keep up to date with all the F1 news via Facebook and Twitter