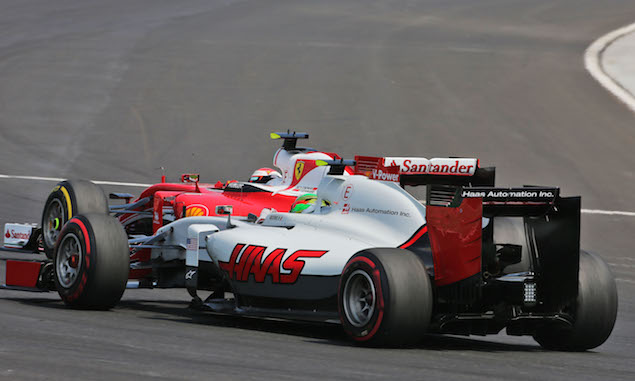 Haas is keen to help Ferrari improve by using its close technical partnership, after the Scuderia endured a more difficult 2016 than anticipated.
Ferrari entered this season targeting an improvement on its 2015 performance where it won three races and finished runner-up to Mercedes in the constructor's championship. However, a tough year followed as Red Bull became the nearest Mercedes challenger and Ferrari failed to win a race.
Haas entered F1 off the back of a technical partnership with Ferrari and team principal Guenther Steiner believes such a tie-up should be used to improve the performance of both teams.
Asked if Ferrari's relative struggles in 2016 could hit Haas due to their close relationship, Steiner replied: "It can but if you have a partnership with Ferrari you must trust that they will do a good job.
"[Haas must] go through with them about being positive with your input on what can be done better. For them it is pretty good to have us as a customer as we are actually user-friendly and if we discuss it with them we will try to move forward together.
"If, say, the engine broke therefore we retired, we don't use it as an excuse we put the trust in them and help. Without them we would never be where we are now. You have to give to take.
"Yes there may have been some issues this year and there might be some more next year but we wouldn't be where we are without them. It is easy to say what went wrong but where would we be without them."
Jorge Lorenzo: When a two-wheel champion tests a Mercedes
Silbermann says ... Ignore Flavio, get Alonso in
INTERVIEW: Stoffel Vandoorne: The long wait is over
TECHNICAL: Under the skin of the Force India VJM09
Keep up to date with all the F1 news via Facebook and Twitter