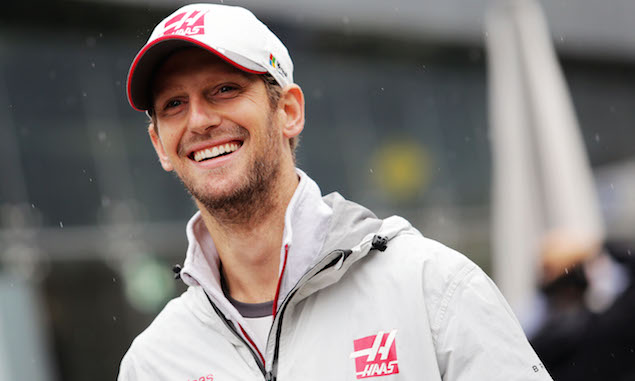 Romain Grosjean says Haas has a "huge" margin for improvement over the winter which is exciting given its 2016 performance.
Haas' debut season in Formula One got off to a dream start with a sixth place in the Australian Grand Prix being followed by fifth in Bahrain. While the team failed to replicate those results it still scored points on a further three occasions and finished the year above Renault, Sauber and Manor in the constructors' championship.
Grosjean says some of the performances late in the season were surprisingly good and show just how much potential is within the team as it gains experience.
"Ending the season in eighth place and scoring 29 points is generally very positive, even if there were other races where we could have scored more," Grosjean wrote in his final F1i column of 2016. "That is bound to happen in a debut season and it's exciting to know we have a lot to improve on having been so competitive this year.
"The biggest surprise has been the general way we worked and the way the car behaved. To be able to keep our level throughout the season and reach Q3 in Japan - which was the 17th race of the season - and in Brazil - which was the 20th - is a big achievement. Those results were on raw pace, too."
And Grosjean says the inconsistent performances Haas delivered this season leaves the team with plenty it can work on to make a big step forward in 2017.
"The improvement margin for us during the off-season is huge. Whereas other people are already at a high level, we've got so many areas we can improve, so many things we can do better. The way we model, we get the tyres to work, we come to the race track ready to run, we know where the car set-up should be, the way we react to problems and so on. It's quite big, so if we get that sorted we will make clear progress."
Romain Grosjean column: 2016 showed exciting Haas potential
TECHNICAL: Under the skin of the Williams FW38
Silbermann says... Let's go racing in December!
Jorge Lorenzo: When a two-wheel champion tests a Mercedes
Keep up to date with all the F1 news via Facebook and Twitter