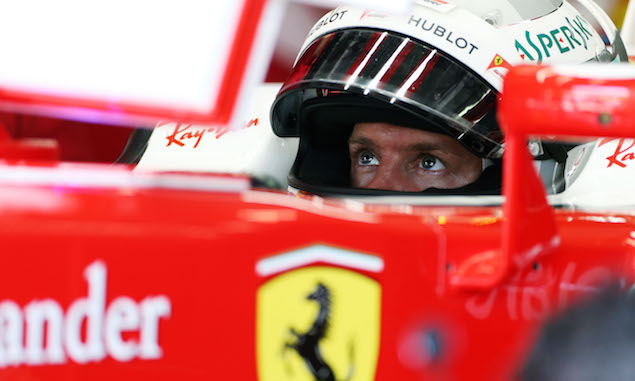 1978 Formula One World Champion Mario Andretti wants to see Sebastian Vettel be successful with Ferrari.
Vettel won four consecutive championships with Red Bull from 2010-13 but saw that run end with the introduction of the new power unit regulations in 2014. A year later he joined Ferrari and duly won three races in his first season with the team but struggled this year, finishing fourth in the drivers' championship but failing to win a race.
Andretti - who raced for Ferrari on 12 occasions - says it would be a good story for F1 if Vettel brought a championship to Maranello having made it clear it is his lifelong dream to do so.
"I would love to see Vettel win a championship with Ferrari because I think he really wants to be there," Andretti told ESPN. "He's there because it has been his dream, I think Michael [Schumacher] was his hero.
"He's a bit frustrated obviously because things are the way they are at the moment. I think he gets on very well with Kimi, which is important as a team. But he's showing his frustration a bit, you can tell, because he just feels that it could be better.
"He belongs there and I think pretty much everyone would like to see him be successful with Ferrari. I'm one of those, I'm a fan of his in every way. He expressed that to me [that he wants to win with Ferrari] a long time ago when he was first coming into the ranks of Formula One that that's what he'd like to be and I think he's where he wants to be."
Esteban Ocon interview: You're meant to be great when you reach F1
INTERVIEW: Christian Horner on Red Bull rising
TECHNICAL: F1i's review of 2016
Keep up to date with all the F1 news via Facebook and Twitter