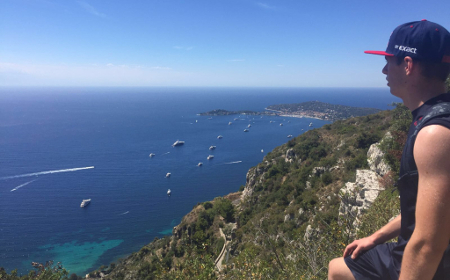 Now in its fifth year, the Zoom auction charity event kicks off again with all the F1 drivers and their bosses submitting their favourite photographic work from 2016.
And it's all for a good cause.
The various prints, which offer an insight into the moments and times of all the drivers, will be auctioned off by Coys at the InterContinental Park Lane in London on February 3, and will directly benefit the Starlight Children's Foundation
You can enjoy a few of the selected images here-under.
Lewis Hamilton offered a beautiful sunset - "powerful beyond measure" - taken in the tropical islands of Turks and Caicos during the 2016 summer break.
Felipe Massa: "Me and Jenson during the drivers parade in Monza, where I announced my retirement from Formula One. We've been racing together for almost 15 years now! I will definitely miss going wheel-to-wheel with him."
Max Verstappen looking off at the horizon:  "Nice to get back to Monaco and fit some training in between races. My time lapse selfie skills capturing a great view to go with it."
Always the animal lover, Carlos Sainz is keen on these cute pups: "Meerkats, my favourite animal! It's a shame I travel so much, I'd love to have one as a pet!"
GALLERY: F1 drivers' wives and girlfriends
Keep up to date with all the F1 news via Facebook and Twitter