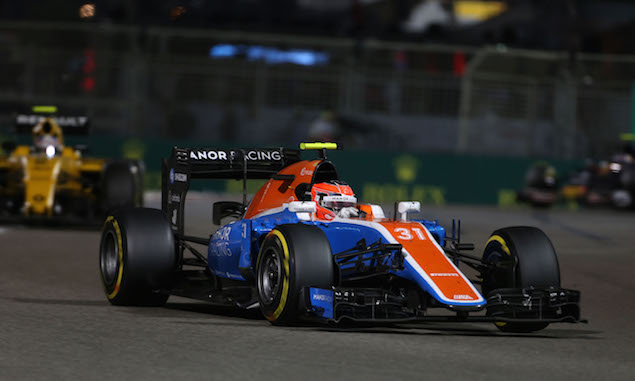 Following earlier reports regarding Manor's Formula One future, it has been confirmed that Just Racing Services Ltd (JRSL), the company that operates the team, has entered administration.
A report in Sky News revealed that the Banbury-based outfit was on the verge of a financial collapse after hopes of a buyout faded. It has emerged that members of the Manor staff were told on Friday morning that Manor's long-terms plans had not been secured.
Instead, FRP Advisory has been appointed as joint administrator of JRSL. Joint administrator Geoff Rowley explained the situation in the following statement:
"The team has made significant progress under its new ownership since the start of 2015, the highlight of which included securing a Constructors' Championship point in the preceding F1 season, but the position remains that operating a F1 team requires significant ongoing investment," explained Rowley.
"During recent months, the senior management team has worked tirelessly to bring new investment to the team to secure its long term future, but regrettably has been unable to do so within the time available.
"Therefore, they have been left with no alternative but to place JRSL into administration.
"The joint administrators are currently assessing options for the group."
Rowley admits Manor, which narrowly missed out on 10th place in last year's Constructors' championship as well as the associated prize money, is running out of time to take part in the season-opening grand prix in Melbourne.
"The team's participation will depend on the outcome of the administration process and any related negotiations with interested parties in what is a very limited window of opportunity," he added.
"No redundancies have been made and all staff have been paid in full to the end of December.
"The ongoing staff position will however be dependent on whether new investment can be secured in the limited time available and the joint administrators will continue to review the ongoing financial position."
GALLERY: F1 drivers' wives and girlfriends
Keep up to date with all the F1 news via Facebook and Twitter