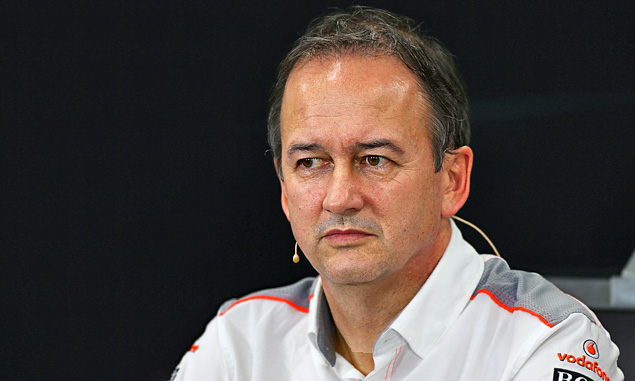 McLaren says that it is aiming to finish in the top three in the 2017 Formula One constructors championship, and that it would be seriously unhappy to finish fourth or lower.
"You've got to aim high, but right now I would be disappointed if we were fourth," the team's chief operating officer Jonathan Neale told Autosport magazine this week.
"We want to win and we want to win sooner," he added. "We've got a race team, we've got drivers that are capable of winning, and between the chassis and engine, both ourselves and Honda need to bridge that gap in performance. "
McLaren suffered a disastrous season in 2015 when it crashed to ninth place in the standings in the first year of its new partnership with engine providers Honda.
The team started to recover its form in 2016 with improvements in reliability and performance, and duly rose to sixth place in the year-end rankings. However it remained a long way off in the points from Williams just ahead of them in fifth place.
Now new downforce and tyre regulations for 2017 offer an opportunity for the team to get closer to their rivals when the new season gets underway in March.
"The new aerodynamic platform and the great uncertainty over tyres throws an opportunity at us, and I'd like to think that we can capitalise on that," agreed Neale. "But it's unknown."
GALLERY: F1 drivers' wives and girlfriends
Keep up to date with all the F1 news via Facebook and Twitter