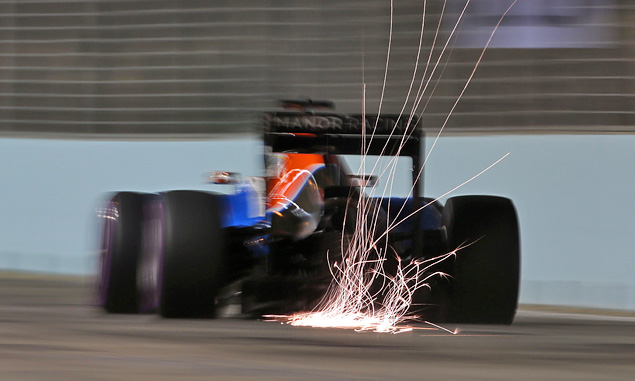 Manor Racing has been given an extra week to help it try and sort out a rescue deal to save it from administration.
Just Racing Services Ltd, the company that operates the race team, was placed in the hands of administrators on January 6. Reports earlier this week suggested that the team only had until January 20 to find a new investor to bring money into the business before it risked being wound up.
But BBC News reports that the administrators FRP Advisory have made a decision to keep all staff employed until at least the end of the month.
"They felt there was sufficient funding to pay the cost base to the end of the month," a spokesman for FRP said.
Around 100 employees are still working at Manor's base in Banbury, Oxfordshire, preparing a car for the 2017 season. However the administrators won't authorise expenditure to start manufacturing components for the new car.
Manor have been granted permission by Formula 1's governing body the FIA to use their 2016 chassis, with minor modifications but no requirement for further crash tests, as the basis for the car to be raced at the beginning of the season which starts in Australia on March 26.
FRP is believed to be in talks with a number of potential investors and conducting due diligence of the offers being made.
Manor has been close to new ownership on two occasions since the end of last season, once with a bid from American entrepreneur Tavo Hellmund and another to an Asian consortium.
Manor is currently owned by Stephen Fitzpatrick, who runs independent British energy supplier Ovo. He took over the team then known as Marussia in 2015 when it had also gone into administration.
GALLERY: F1 drivers' wives and girlfriends
Keep up to date with all the F1 news via Facebook and Twitter