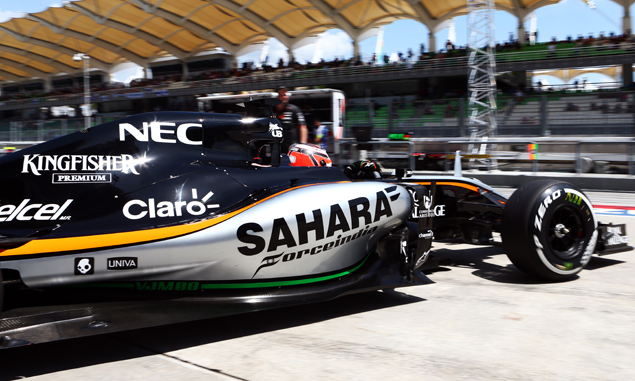 Force India deputy team principal Bob Fernley admits the team is facing "damage limitation" in the next two races of the season.
With Force India failing to launch its 2015 car before the final test in Barcelona, the team opted for a conservative approach and will introduce a B-spec car later in the year. As a result, Fernley told F1i the target for China and Bahrain will be to stay in touch with the likes of Lotus, Sauber and Toro Rosso in the standings.
"I don't think there's a great deal [to change] for the time being, we have just got to play this damage limitation game," Fernley said. "You've got to look at it across the board, and we're really competing with four teams for that sort of sixth or possible fifth place depending on where it goes.
"As long as each team keeps taking points off each other and we can keep creeping in, then if we can get to the point where our B-spec comes in and it delivers what we're hoping it will deliver then hopefully we can have a strong second half. The key really for us is to try and minimise how much we lose across the board to the other teams.
"Lotus didn't score [in Malaysia], Sauber didn't score, Toro Rosso did very well and scored nicely, but nobody is breaking away."
Asked what he hopes Force India will be able to achieve with its updated car, Fernley simply targets reaching the level of the teams ahead.
"I'm hoping it puts us back in the mix again as the first point. It's not going to be that dramatic that it takes us way ahead of everything else but if we can get back in to the mix then we can be racing with each other. At the moment we're not racing with them."
Click here for a more lighthearted look at some of the scenes from the Malaysian Grand Prix
Keep up to date with all the F1 news via Facebook and Twitter