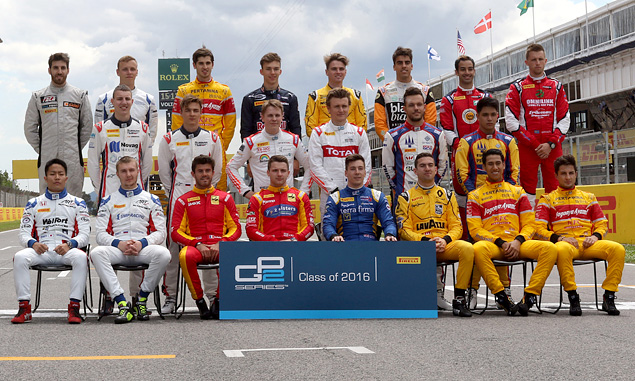 Russian Time GP2 team boss Svetlana Strelnikova has voiced her fears that the feeder series is being made increasingly irrelevant by the way that Formula One team bosses have been recruiting their next generation of Grand Prix drivers.
The GP2 Series positions itself as the principle route into F1, but recently teams have been promoting drivers directly from GP3 and Formula 3 which has been creating confusion and uncertainty about the role and purpose of both GP2 and Formula Renault 3.5.
"Many now are trying to leapfrog GP2 – move up to F1 from Formula 3, for example," Strelnikova told Motorsport.com this week. "If you can go to F1 straight from kindergarten, what's the point of other championships?"
Strelnikova explained that in previous years there had been an established hierarchy for identifying future talent and allowing them to develop naturally by progressing through a series of championships so that they were ready by the time F1 bosses came calling.
"You go to a smaller formula after karting, then to F3, then you have either Formula Renault 3.5 or GP2. And then, if you have enough money, whoever's lucky, whoever has enough talent and speed, they made it to F1.
"But now if people are coming from F3, bypassing GP2 and 3.5, you get the question of whether they're even needed. Even 3.5 is already too expensive for some, and we're more expensive.
In the past, GP2 drivers to make it into F1 have included Jolyon Palmer, Romain Grosjean and Nico Hulkenberg, as well as world champions Nico Rosberg and Lewis Hamilton. while former GP3 drivers such as Valtteri Bottas, Daniil Kvyat and Estaban Ocon bypassed GP2 on their way to the Grand Prix paddock.
This year, 2016 European Formula 3 Championship Lance Stroll will make his F1 début in Australia in March as a full-time driver for Williams. However there was no room on the grid for last year's GP2 champion Pierre Gasly or runner-up Antonio Giovinazzi.
GALLERY: F1 drivers' wives and girlfriends
Keep up to date with all the F1 news via Facebook and Twitter