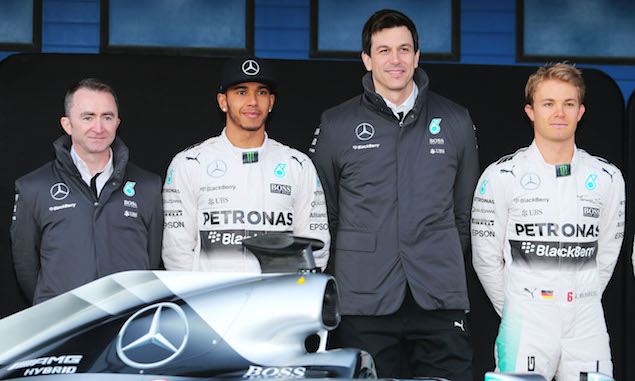 Mercedes executive director (technical) Paddy Lowe says the team has been focusing on avoiding complacency over the winter.
The new regulations in 2014 saw Mercedes produce a dominant car in the form of the W05, winning 16 of the 19 races and taking both the drivers' and constructors' championships. After launching the W06 at Jerez, Lowe says Mercedes has had to make sure it doesn't rest on its laurels following last year's success.
"The key factor from our perspective is avoiding complacency," Lowe said. "Expectations are now high and a lot of assumptions are being made about our potential this season. Internally, however, we are fully aware that you can never afford to stand still in any sport - particularly Formula One.
"We are up against competitors with a great history of success and, like us, they will not be content unless they are winning. As the old motor racing adage goes, you are only as good as your last race.
"This time last year, with the new Hybrid technology yet to hit the track, we went to Silverstone for a filming day and were genuinely surprised to see the car drive out of the garage! Second time around we may be over the initial hurdles of the new formula but we keep them fresh in our minds, as it demonstrates that nothing can be taken for granted. The only thing that is in our control is the ability to do the very best we can in every area."
Follow Jerez testing live here
Click here for the full gallery of the Mercedes W06 at Jerez
Keep up to date with all the F1 news via Facebook and Twitter