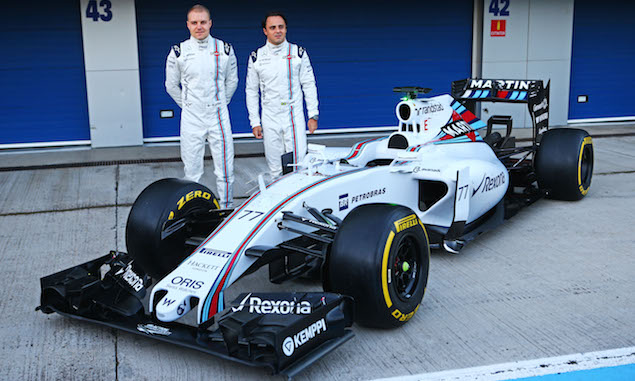 Valtteri Bottas is looking to secure his first race victory in 2015 after a breakthrough year last season.
With the Williams FW36 a big step forward from its predecessor, Bottas' second season saw him finish on the podium a number of times but second remains his best finish. With Williams unveiling the FW37 in the pit lane at Jerez, Bottas says the momentum from last season means he feels it is a realistic goal to target his first F1 win in 2015.
"Coming into a season after third position in the Constructors' Championship carries the weight of a lot of expectation," Bottas said. "Other teams and our fans are expecting a performance like last year, and all the personnel at Williams have been working tirelessly to make sure this is not only achievable but the benchmark for improvement.
"For much of last year we had the second fastest car, and this year we plan to take every opportunity to challenge at the front. After my first podium in 2014 I hope to continue developing as a driver as I aim for my first win. I look forward to working closely with Felipe again this year as we strengthen our relationship to extract the most from the car."
Follow Jerez testing live here
Click here for the gallery of the first day of testing at Jerez
Keep up to date with all the F1 news via Facebook and Twitter