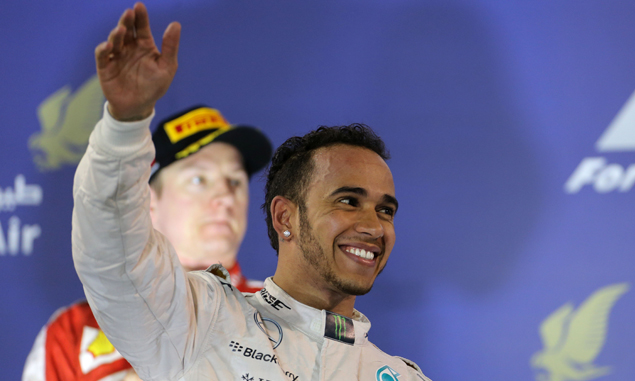 Lewis Hamilton says he had to push hard in order to secure his third win of the season in Bahrain, his 36th career victory, as the Mercedes driver just hung on to fend off a late charge from Ferrari's Kimi Raikkonen.
Having made a clean getaway from pole, the reigning world champion enjoyed a steady race up until the closing stages of the Grand Prix when the Finn came back flying after a different strategy left him on softs in his final stint.
Although Hamilton managed to stay in front and take the chequered flag to extend his championship lead, the Briton had to fight until the very last lap as he was nursing brake problems on his Mercedes W06 Hybrid.
"The Ferraris really gave us a good run for our money," said Hamilton. "And out there it was really difficult to look after the tyres in these conditions, behind the backmarkers and all sorts.
"Fortunately I was able to keep the car together, keep the tyres as healthy as possible and go through. We need to keep pushing as a team.
Asked about his trouble over the final laps, Hamilton narrows it down to running into dirty air while lapping other cars, but says he never got too worried.
"My brakes just got a bit warm when I was behind a few backmarkers. And when you get behind them, there's just no cool air coming into the brakes so they got a bit warm. But it was not really a problem."
Click here for analysis of the development war between Ferrari and Mercedes 
Keep up to date with all the F1 news via Facebook and Twitter