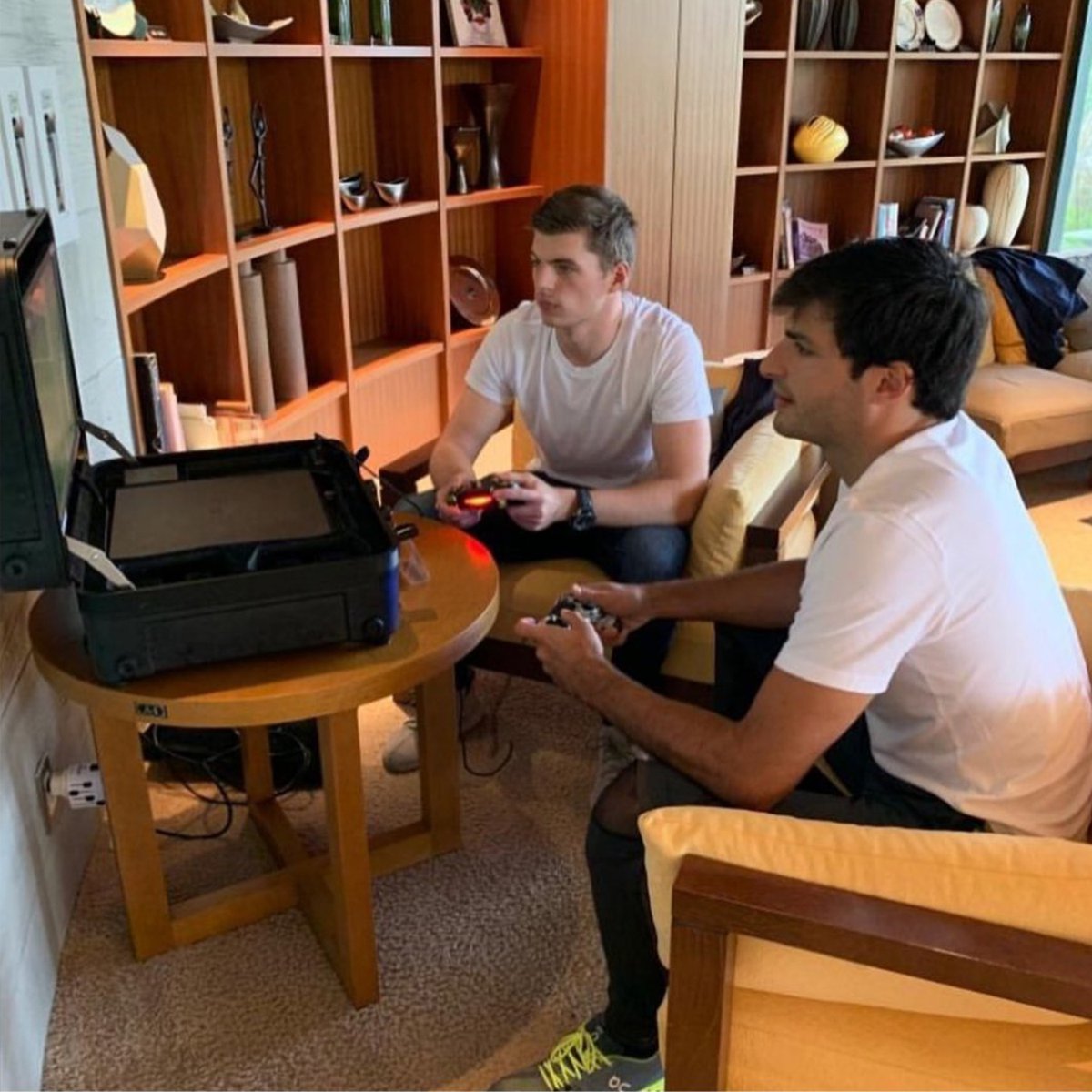 As torrential rain and winds battered Suzuka on Saturday, drivers did there best to fill up there day off and entertain themselves.
Max Verstappen - who never leaves his house without his PlayStation - threw down the gauntlet and challenged his old friend Carlos Sainz to a game of FIFA, which the Spaniard readily accepted!
No news yet on the final score of this epic Spain-Netherlands encounter, but Max - writing on Instagram - said it was the "Most competitive Saturday we've had in years! 😅🎮⚽️"
Ouch!