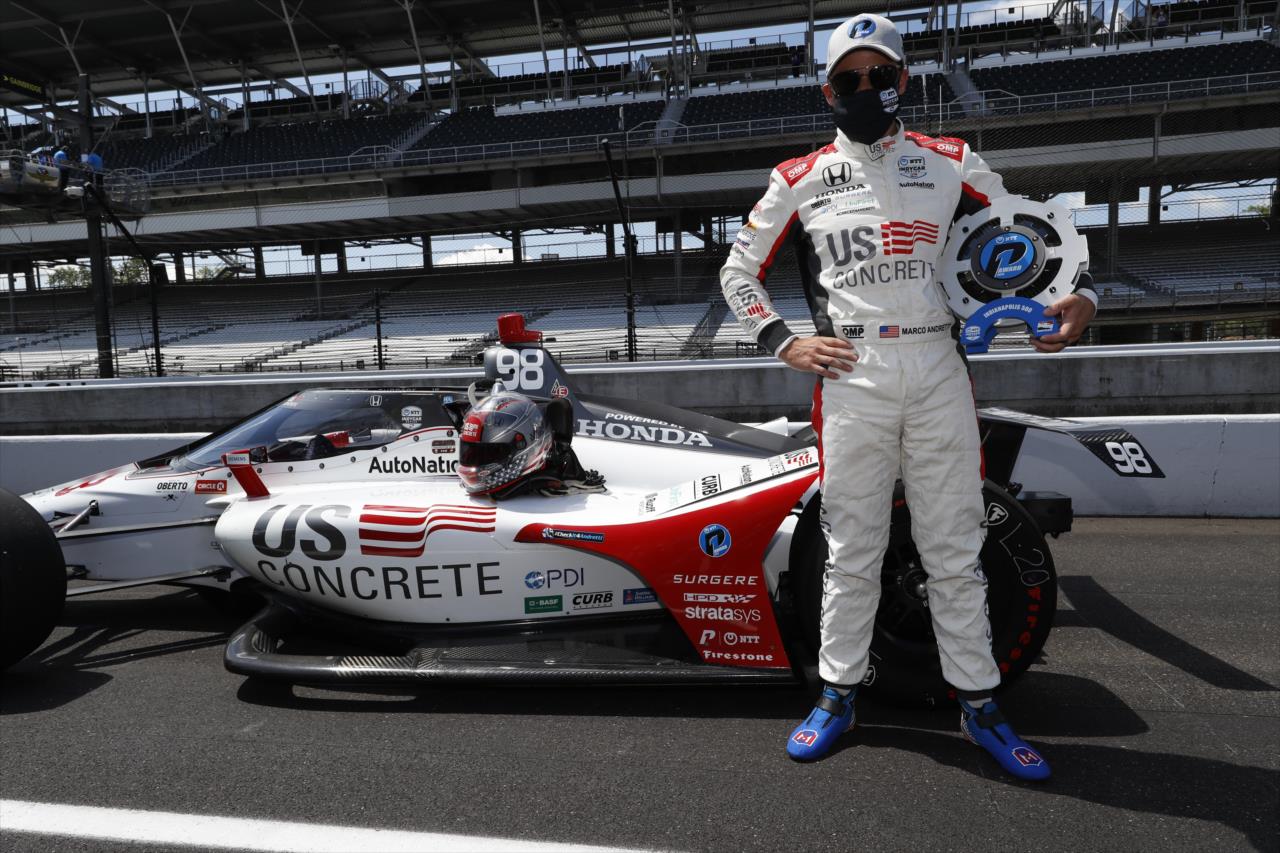 For the first time in 33 years, an Andretti will lead the field next Sunday at the start of the 104th running of the Indianapolis 500.
Marco Andretti topped Sunday's Fast Nine Shootout to claim a reward that motorsport's royal family last won in 1987, when Marco's grandfather Mario Andretti conquered pole at the Speedway.
The Andretti Autosport charger who was among the front-runners all week in practice at the Brickyard, clocked in at 231.068 mph, a four-lap average speed that just edged Ganassi's Scott Dixon by 0.113s.
"I was emotional," Marco Andretti saida the end of his milestone run.
"It's funny because I was screaming after the run, so I don't have a voice. Everybody is thinking I'm crying, but I just can't talk right now. I was emotional.
"We put so much into it. This place means so much to us as a family. We've just been through so many ups and downs at this place.
"Obviously, my cousin, John is riding with me, my grandfather from home. We know family is pulling for us. We live and breathe this sport, this race in particular."
Andretti and Dixon will be joined on the front row of next Sunday's Indy 500 by 2017 winner and former F1 driver Takuma Sato, the Japanese charger driving for Rahal Letterman Lanigan Racing.
For all the times a member of the Andretti family has led the Indy 500, the clan's single win at the venue was achieved by Mario in 1969.