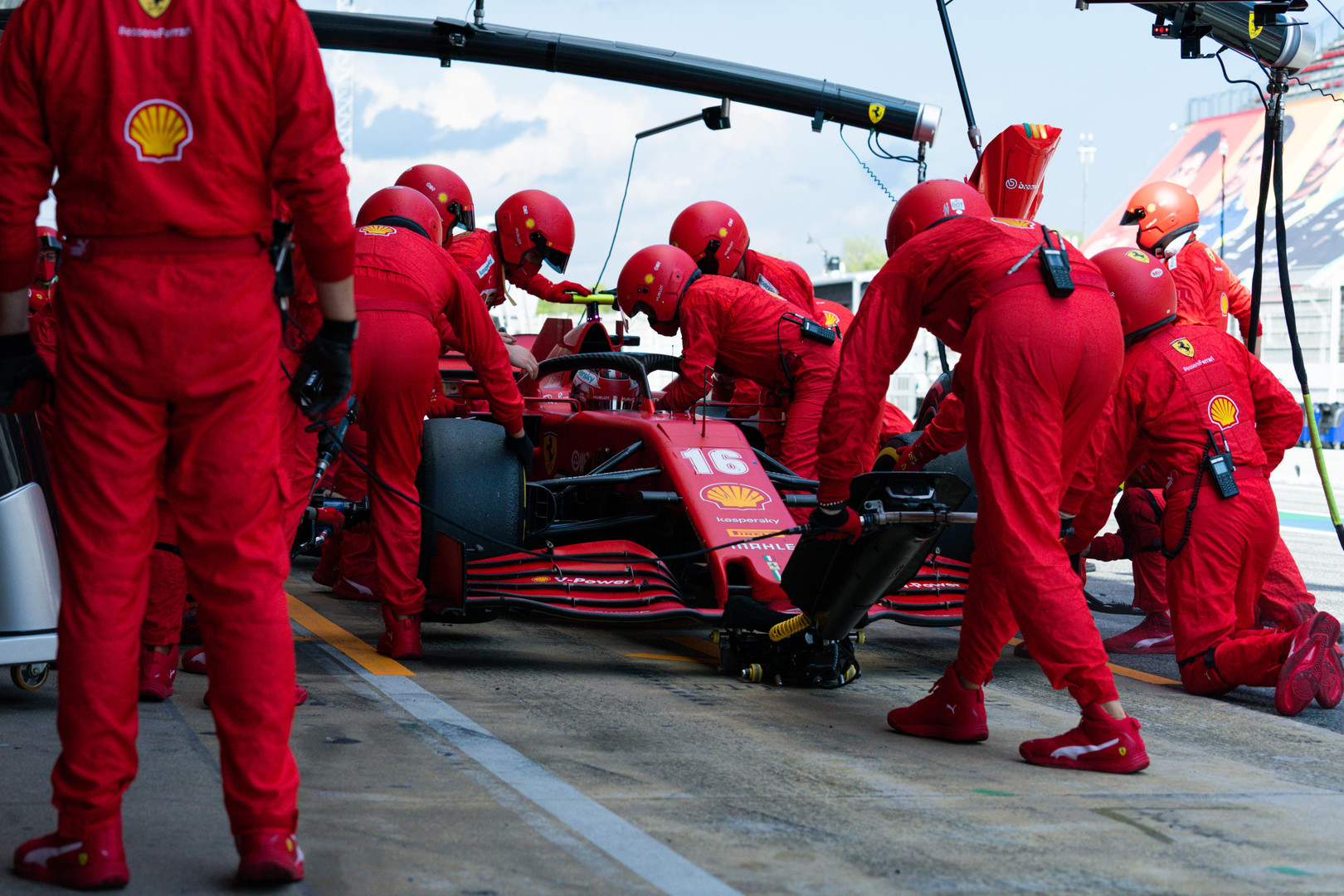 Charles Leclerc (Retired, Lap 38): 7/10
Up to now, Charles Leclerc has avoided the implosion at Ferrari and been the team's one ray of hope in 2020. In fact it's been his successes that have made the troubles of Sebastian Vettel look so much worse. But this time out, even the Monegasque couldn't avoid being sucked into Maranello's black hole of despair, with by far his worst showing of the season even before his engine abruptly died on lap 38. But even before that the weekend had been going in the wrong direction for Leclerc, and he had struggled to make it through Q2 to qualify in ninth place on the grid in what was Ferrari's worst ever Saturday showing at the Circuit de Catalunya-Barcelona. Nor was he able to improve on that at the start of the race and instead found himself thwarted by the two McLarens. Even so, he would at least have salvaged a couple of points for the Scuderia if not for an electrical issue that left him spinning round, right round at the chicane.
Romain Grosjean (P19): 6/10
For a brief moment on Friday, it looked like Haas might have finally turned a corner. Sixth place in first practice was such a lofty height that Romain Grosjean might well have needed oxygen at the end of the session, and he was one place even higher in the afternoon. But that promising pace all-but disappeared on Saturday and neither Grosjean nor his team mate Kevin Magnussen managed to to make it out of Q1, having to settle for 17th on the grid. From there he made virtually no impression on the race itself after a first stint on medium tyres that he described as one of the worst stints of his life. He was left plum last by the finish and bewildered by what had happened: "I can't explain why it was so good [on Friday] and not the rest of the weekend." Neither can we.