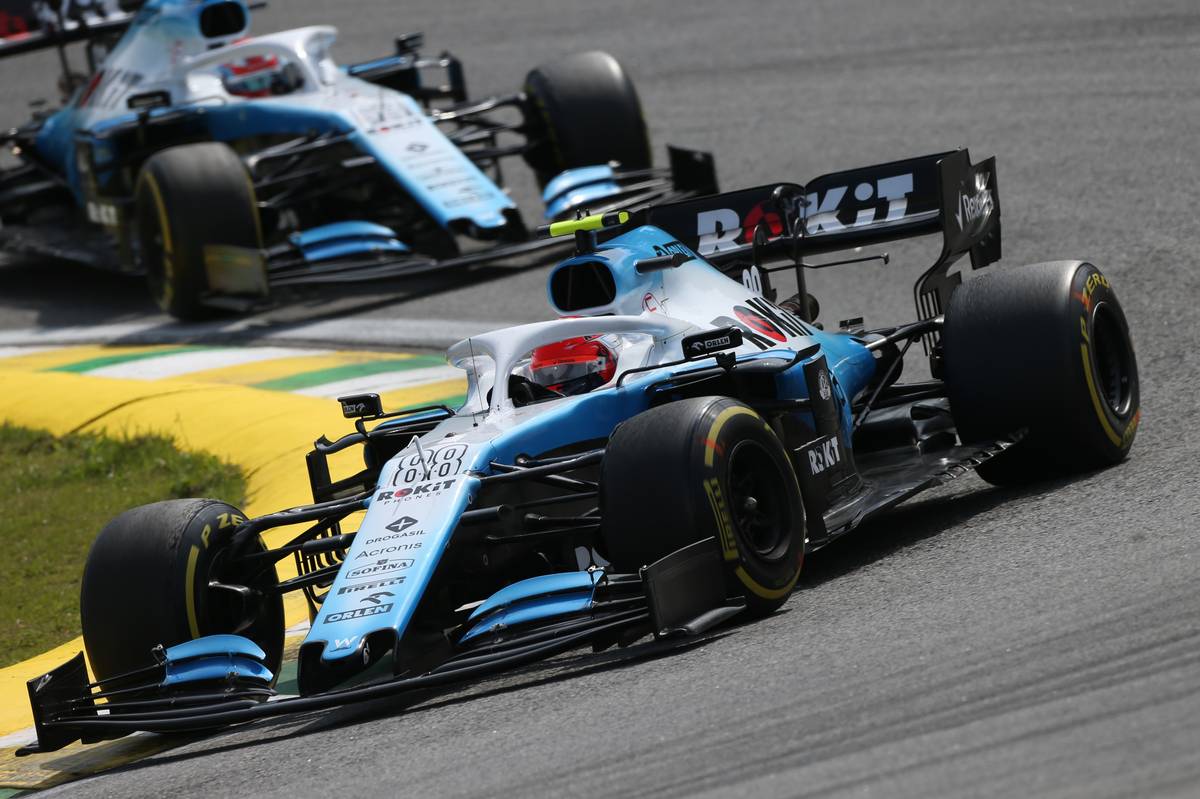 Williams
The team picture
Constructors standing: P10, 1 point
Could the midwinter look any bleaker for the hard working Williams team? 2019 has been an absolute shocker, but the signs were right there at the start when they failed to get their new car ready in time to take part in the first few days of pre-season testing in February. Even when they did show up, the mismatched assortment of body components would have been an embarrassment to Frankenstein.
Technical director Paddy Lowe took the fall for that acutely embarrassing episode, but the problems were now 'baked in' to the FW42 and there was little that anyone could do about the situation. For the rest of the year, the final car running on track - invariably a lap or more off the leaders - would be a Williams.
The team just managed to avoid the ignominy of finishing the season pointless and has to be praised for some good reliability. But it was still a very sad state of affairs for the team that was once home to the likes of Nigel Mansell, Keke Rosberg, Nelson Piquet, Alain Prost, Damon Hill, Jacques Villeneuve and Ayrton Senna. And not forgetting Pastor Maldonado of course.
Head-to-head
Robert Kubica: P19, 1 point
George Russell: P20, 0 points
In almost all respects, Williams had the most one-sided team mate battle on the grid. George Russell whitewashed Robert Kubica 21-0 in qualifying, and by a whopping average margin of 0.57s. However neither driver was able to make it into Q2 in 2019: the nearest Russell got was in Hungary where he missed out on progressing by just half a tenth. In the races themselves, the rookie beat his team mate 17-3 with both drivers failing to finish in Russia.
But balanced against that, it was Kubica who proved responsible for 100% of Williams' entire season tally ... of a single championship point. It was one of only three times the Pole finished ahead of Russell, on this occasion by a slender margin of 1.5s in Germany. After crossing the line in 12th place he had the good fortune to be promoted into the points by hefty post-race penalties on both Alfa Romeo drivers, leaving Russell out in the cold in 11th. So close!
Looking to the future
We confess: we're very worried about Williams. Given the depth of their performance woes in 2019, you'd have thought they would have prioritised building up their technical team over the course of the year. Instead there's been no replacement announced for Lowe, while vague assurances that the iconic Sir Patrick Head would be popping into Grove every now and then to keep an eye on things didn't seem nearly enough to tackle the growing sense of malaise and inertia.
At least Nicholas Latifi will provide some fresh energy in the cockpit and keep Russell on his toes. However Williams may find themselves missing Kubica's experience and highly regarded technical acumen - not to mention all that corporate sponsorship money he brought in.
Unless Williams is keeping a surprise well hidden under its racing overalls, we fear that 2020 might achieve the seemingly impossible - and actually prove to be even worse for the once-mighty constructor than 2019.