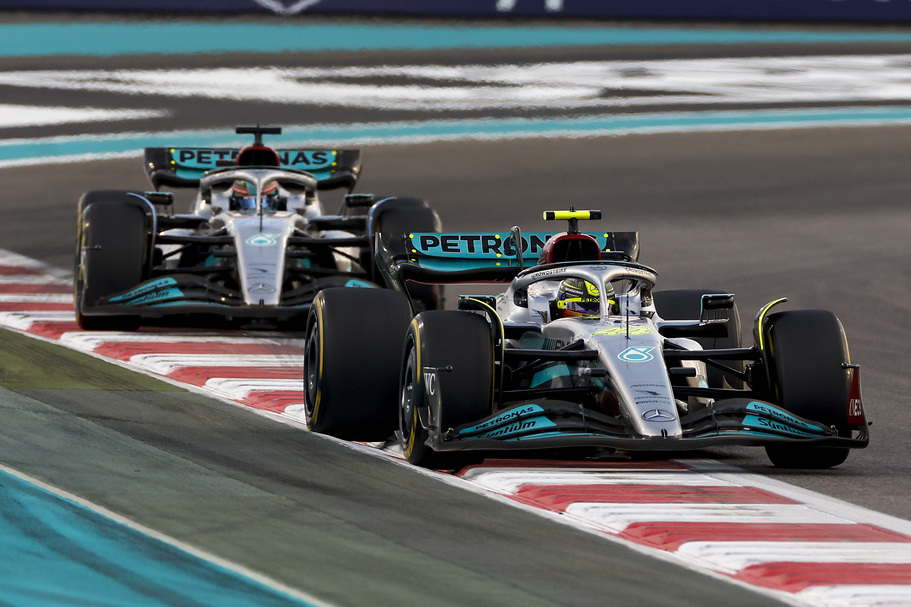 Lewis Hamilton (P18, Hydraulic issue, Lap 56): 7.5/10
Abu Dhabi was Lewis Hamilton's last chance of extending his record of winning pole and a race in every season in which he's competed since his debut in Australia 2007. Sadly, neither looked very likely here with Red Bull carrying so much speed advantage. Topping first practice was somewhat deceptive with so many regular drivers sitting out in favour of young talent; after that he slowly fell backwards down the order over successive to start the race from fifth. A first lap battle with Carlos Sainz saw him run wide and sustain lasting damage: while that didn't initially seem a problem as he ran in third place for much of the evening, the car ended up failing with three laps to go forcing Hamilton to head for pit lane.
Kevin Magnussen (P17): 5/10
A week is a long time in Formula 1, and just seven days after capturing pole in Brazil Kevin Magnussen was firmly back down to earth in Abu Dhabi, a track that didn't suit the Haas at all. Magnussen didn't shift from the bottom five throughout the three practice sessions and duly missed the first cut in qualifying. Although he briefly peaked in tenth in the race during the first round of pit stops, he then fell to the back of the field with only Nicholas Latifi in his rear view mirrors. When the Williams retired it left Magnussen propping up the order at the chequered flag, having shown painfully little pace this week.