Stay away Felipe seems to be the message from Eric Silbermann, who is rather prematurely looking forward to one specific weekend in 2018.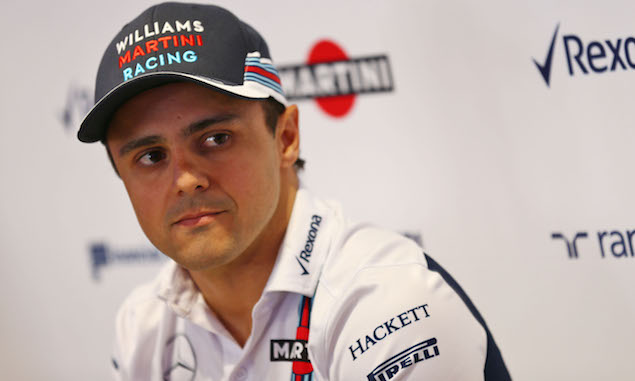 "Don't do it Felipe." Maybe these words would carry more weight if spoken by Williams race guru and close personal friend of the Brazilian, Rob Smedley. But even without the North Eastern accent, it's good advice. It's true that money in the form of a huge sack full of Canadian $trollars helped push Massa out of the door at Grove, but despite that, in many ways it seemed like the right decision and he should stick to it.
In Abu Dhabi, Massa sounded very convincing when laying out his reasons for going and if he comes back, he'll have to admit that all that stuff about having had enough of all the travel and the intense F1 schedule, was just so much guff. You cannot compare Massa's mooted return to the cockpit with that of other drivers who have had a change of heart, such as Michael Schumacher, Niki Lauda and Nigel Mansell. That trio did actually leave the sport for longer than the break between the last race of one season and the first of the next. The most cleverly calculated return to the sport was, not surprisingly, that of "Le Professeur" Alain Prost. Having made sure Ayrton Senna could not be his team-mate, he joined Williams for the '93 season, to be presented with a car with which even an ape could have taken the title. He duly did so and buggered off again, wisely not wishing to go up against Senna ever again.
On the way to our holidays! Time to enjoy , relax and