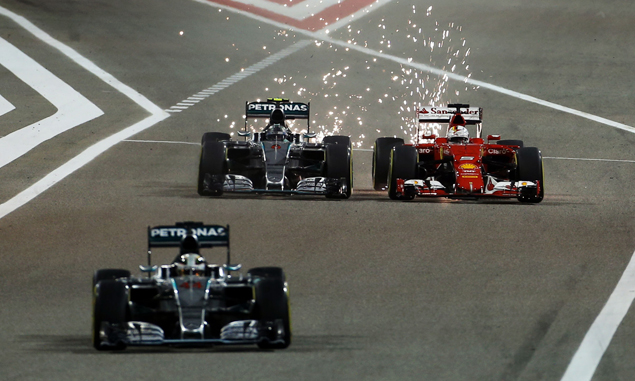 Toto Wolff welcomes the challenge coming from Ferrari, as the Mercedes boss believes a closely fought battle in the championship is a healthy prospect for Formula One.
Last weekend's Bahrain Grand Prix served as another example of the intense competition currently raging on between the frontrunners. Sebastian Vettel split the two W06 Hybrids in qualifying while team-mate Kimi Raikkonen made the most of a clever strategy to almost pip Lewis Hamilton in the closing stages.
Mercedes stunned the field in Melbourne's season-opener when Hamilton and Nico Rosberg cruised to a comfortable 1-2 finish around the Albert Park Circuit, with third-placed Vettel over half a minute behind.
This immediately triggered fears of another two-horse fight in the Drivers' standings, the Constructors' race being already seen as a foregone conclusion.
Red Bull team principal Christian Horner even asked Formula One's governing body, the FIA, to rein in Mercedes' engine advantage lest the fans would walk away from the sport.
However, the defending champions are yet to repeat such a dominant display this year as Ferrari beat Mercedes fair and square in Malaysia before keeping the German manufacturer on its toes across the next two races.
After F1 commercial supremo Bernie Ecclestone backed Horner's call for equalisation, Wolff believes the current situation is exactly what the sport needs.
"For the commercial rights holder it's important not to have one team running away with the championship," said the Mercedes boss.
"And having close battles for the lead, because utmost a battle for the lead is what's interesting for the spectators.
"And we've had more of that. Two teams fighting with the knife between the teeth for victory."
Click here for analysis of the development war between Ferrari and Mercedes 
Keep up to date with all the F1 news via Facebook and Twitter