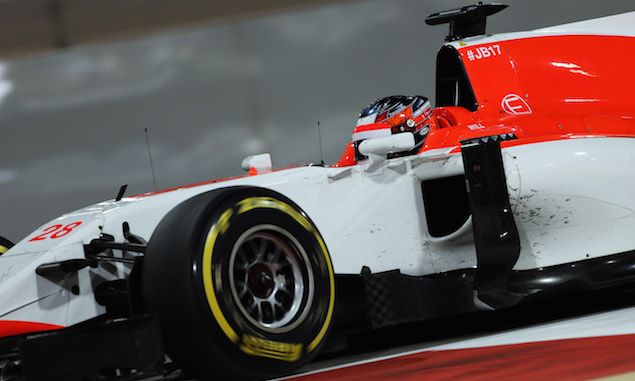 Will Stevens is eager for Manor to introduce a 2015 car at the earliest opportunity as he believes the team can fight at the back of the midfield.
Manor has been running a modified 2014 car so far this season, with its biggest performance deficit coming from last year's Ferrari power unit. The plan is for the 2015 car - which was being developed last year - to be introduced later in the year which will also incorporate the new Ferrari engine and Stevens is happy to race with the current car for a number of races without development if it brings the launch date of the new car forward.
"Obviously the priority for us is to get the 2015 car in as quickly as possible," Stevens said. "Those things take time and there's no hard date for when that's going to come in at the moment. Clearly everyone wants it to come in as quickly as possible because I think when we do get that we should actually be pretty competitive.
"It's hard to say where we will be when we get it, but I know for sure that things are looking positive with that."
And Stevens says an obvious area where Manor will need to make a step forward with the 2015 car is on traction having noticed a big difference compared to other teams.
"It's difficult in a race when people are in different tyres and bits and pieces, because if the leaders are on primes and we're on options the pace isn't actually that different. Clearly high-speed corners we miss quite a lot through downforce, but I'd say the number one area is in traction. That's where they pull out the most, but there's so many things that contribute to traction. So I think it's a number of things that contribute it, but if I had to pick one thing aside from the power unit it would be that."
Click here for a more light-hearted look at the Bahrain Grand Prix weekend 
Keep up to date with all the F1 news via Facebook and Twitter