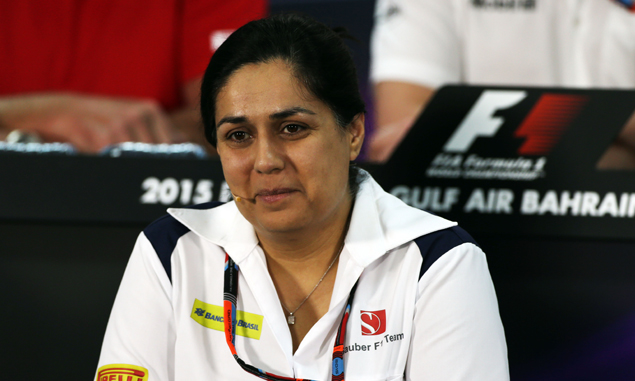 Sauber team principal Monisha Kaltenborn says any potential F1 regulations overhaul scheduled for 2017 will need to focus on ensuring engine parity across the grid.
Although last February's Strategy Group meeting on the future of F1 did not yield any substantial results, several proposals have since emerged, including the possibility to have V8 engines return and compete against the current hybrid V6s.
The rationale behind such plan is to have smaller outfits use the more affordable normally-aspirated V8s while bigger teams carry on running the new-generation power units for which they have made heavy investments.
Speaking to the official F1 website, Kaltenborn admits she is open to the idea but wants to obtain guarantees on engine equality.
"Everybody will agree that Formula One has to represent the cutting edge of technology," said the Sauber boss. "We also all have to accept that the power train has been the major cost driver - and we actually never wanted to get back to these times that power trains cost that much.
"The whole issue was made exponentially bigger by the fact that there was such a big discrepancy between the different power trains - and one dominating so much. The concepts that are being discussed are very interesting in view of that. The key element has to be that there is parity among the engines."
Kaltenborn also echoes fellow team principal Claire Williams' statement about the need for F1 to consult its fans on the sport's future.
"You also have to bring the fans into this discussion. No matter what you think about the noise being relevant or not, any issues brought up by the fans – and if there is a chance to change this – then bring them in and find out what they want and then let's see if it is doable.
For an exclusive interview with Mark Webber about the state of F1, click here
Keep up to date with all the F1 news via Facebook and Twitter