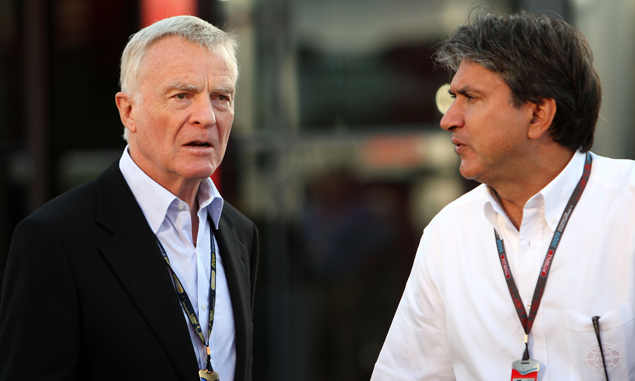 Former FIA president Max Mosley reiterates his desire to see Formula One teams enjoy near-total freedom if they agree to a voluntary budget cap.
Cost control has been a recurring theme in the sport for many years as smaller outfits struggle to keep pace with ever-growing budgets. However, teams have never managed to reach any agreement and the latest similar proposal was ditched last year.
Since then, F1 minnow Caterham has had to pull out of the sport while Marussia briefly entered administration before an eleventh hour rescue enabled the British squad, now Manor, to compete this year. Added to HRT's demise at the end of 2012, this means that the three most recent F1 teams have either folded or remained in dire financial state.
All three structures joined the sport in the belief that Mosley would establish the optional £40 million budget cap he had called for. But strong opposition from other teams through FOTA (Formula One Teams Association) led the former FIA president to scrap the plan altogether.
Six years later, and after repeatedly warning F1 about a potential collapse, Mosley thinks his idea remains valid, although he proposed a higher expenditure ceiling this time around.
"I could imagine that very soon all the teams would be in the budget cap camp," he told German publication Auto Motor und Sport.
"They would realise that for 100 million (dollars or £65 million), you could have great motorsport and build technically advanced cars."
The only restriction for teams agreeing to the voluntary budget cap would be to comply with safety and dimensional standards.
The next F1 Strategy Group meeting will take place in May, with participants scheduled to discuss a potential overhaul of the sport's regulations for the 2017 season.
For an exclusive interview with Mark Webber about the state of F1, click here
Keep up to date with all the F1 news via Facebook and Twitter