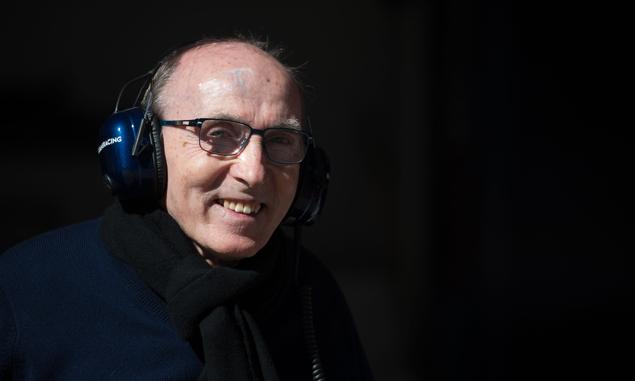 Williams deputy team principal Claire Williams says her father and legendary Formula One team owner Sir Frank Williams "has no plans to retire", reports Reuters.
The Briton founded the Grove-based outfit with Patrick Head back in 1977. Since then, he has led his squad to nine constructors' titles and seven drivers' championships, although the latest two stretch back to 1997 with Jacques Villeneuve.
To date, Williams has also claimed 114 race wins (Pastor Maldonado at the 2012 Spanish Grand Prix being the latest) and secured 128 pole positions (Felipe Massa at the 2014 Austrian Grand Prix).
After a dismal 2013 campaign, the team bounced back in style last year by finishing third in the Constructors' championship with nine podiums for Massa and team-mate Valtteri Bottas. Williams occupies the same spot after the first four fly-away races of 2015, behind the better-funded Mercedes and Ferrari.
Frank Williams recently turned 73 and has been quadriplegic since 1986 and a road accident in France. Although her father no longer attends every race, Claire Williams says he remains heavily involved on a daily basis.
"Frank is team principal. Always has been and always will be until we find him one day face down on the desk," she said.
"Frank is in there 24/7, he's in the office more than any of us. He loves it, he's passionate about it but he has a management team in place that he trusts to run the business.
"But Frank is there, he will always be and has no plans to retire. It wouldn't be the same without him."
For an exclusive interview with Mark Webber about the state of F1, click here
Keep up to date with all the F1 news via Facebook and Twitter