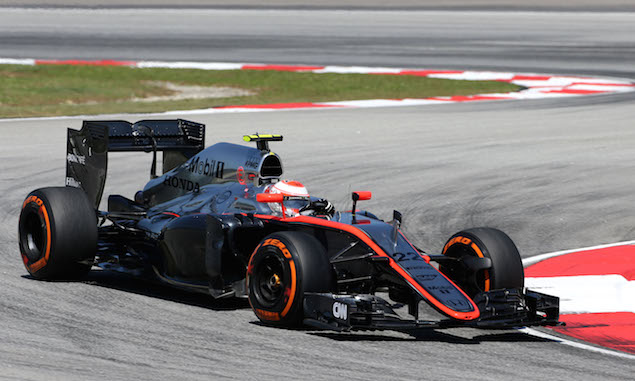 McLaren has confirmed it will run a new livery from this weekend's Spanish Grand Prix onwards.
The team has been running a predominantly chrome-based livery so far this season, despite switching from Mercedes to Honda power at the start of 2015. The livery change is due to issues with reflections caused by the previous design, rather than any sponsorship deal.
"We have revised our car's livery, improving its visual impact, optimising it for not only bright sunshine but also for the floodlights increasingly used in twilight and night races," a McLaren spokesman said.
"The result is a dynamic, predatory, graphite-grey colouration, complemented by McLaren-dayglo 'Speedmarks' and keylines, reducing the reflection issues caused by our latest chrome-silver treatment."
Ron Dennis has previously stated a complete livery change would only be considered for commercial reasons, following calls to revert to either an orange design or one inspired by the iconic Marlboro-sponsored red and white used for nearly two decades, most famously during the dominant Honda-powered years from 1988-1991.
Click here for a look at the radical Honda power unit design
Keep up to date with all the F1 news via Facebook and Twitter