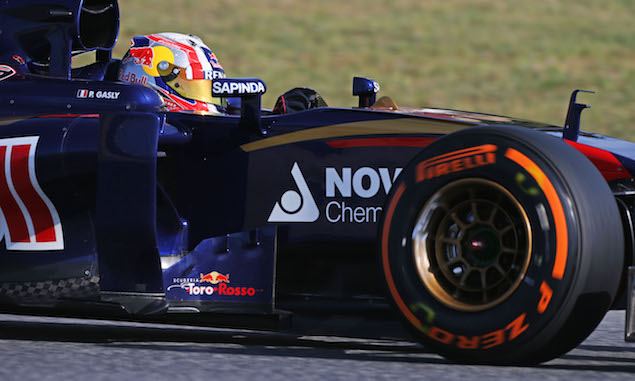 Pierre Gasly described his first day driving an F1 car for Toro Rosso in Barcelona as "exceptional".
The Red Bull youngster was driving for Toro Rosso on Tuesday before switching to the RB11 on Wednesday and set the seventh fastest time, completing 131 laps. Although his day ended with the car stopping after the chequered flag with an unknown issue, Gasly was pleased to have been able to complete so much mileage on his debut.
"It was exceptional," Gasly said. "The first time you jump in an F1 car, it is something really special for a driver. I have dreamt of this since I was really young. At the beginning I wanted to get as much experience as I could, and I think that is what we did.
"We did 131 laps, so it was a lot of experience. It was really useful for me and I could enjoy driving the F1 car. Even though the gap with GP2 is not much, everything feels so much better. It was awesome and I am happy to have done it with Toro Rosso and I am looking forward to Red Bull tomorrow."
And Gasly said the biggest difference between his GP2 car and the Toro Rosso comes from the steering.
"For me, power steering is the main difference. It gives you a lot of information about the front grip and in the F1 car I had to really adapt this morning to feel it. It is very light so you have a bit less information about the potential on the front, so I had to work a bit on it. Braking is efficient in F1, downshifts were good but power steering was the main difference."
Click here for Tuesday's gallery from testing at the Circuit de Catalunya
Keep up to date with all the F1 news via Facebook and Twitter