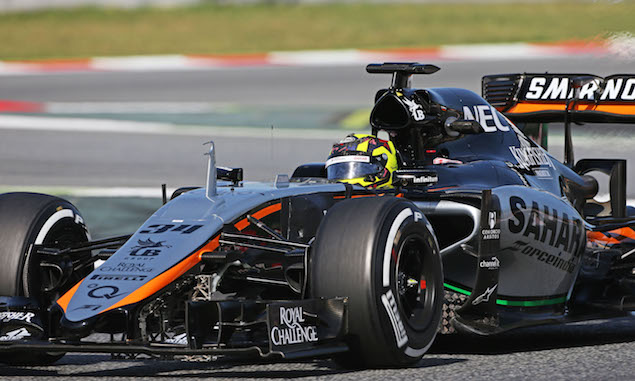 Nick Yelloly says he found driving an F1 car easier than expected from a physical point of view after his debut for Force India.
With Pascal Wehrlein unwell, Yelloly was called up to drive a day earlier than planned during the Barcelona in-season test, going on to complete 109 laps on Tuesday. Having completed so much mileage, when asked how he had found his first day in an F1 car, Yelloly replied: "Easier than I expected actually.
"The runs I did in the simulator really helped quite a lot with my performance, and I was able to get on top of the car really early on. The biggest difference for me was the power steering, just how easy it is physically compared to a GP2 car.
"I thought it would be harder, but I actually found it quite easy, so that was nice.
"It was great to work with engineers, you have so many compared to GP2, which is one of the main differences. So I've really enjoyed my time in the F1 car, and I can't wait to get back in."
And Yelloly says he still has some time in hand after his best lap of 1:27.396 left him three seconds slower than Nico Rosberg.
"We went through plenty of things, some simulator correlation, seeing what difference set-ups do what, so I can then see if they are the same in the simulator as they are in the car.
"Did some aero runs and performance runs, 10 laps really not full performance, because we still had a fair bit in the bag."
With Force India on the lookout for a third driver, Yelloly feels he has done enough to impress the team.
"I think they were impressed with the job I did with my first day in a Formula 1 car. I think they are happy, so we'll wait and see if the phone rings.
"To be part of a Formula One team and get this opportunity already is brilliant, and I'd just like to develop that further."
Click here for Tuesday's gallery from testing at the Circuit de Catalunya
Keep up to date with all the F1 news via Facebook and Twitter