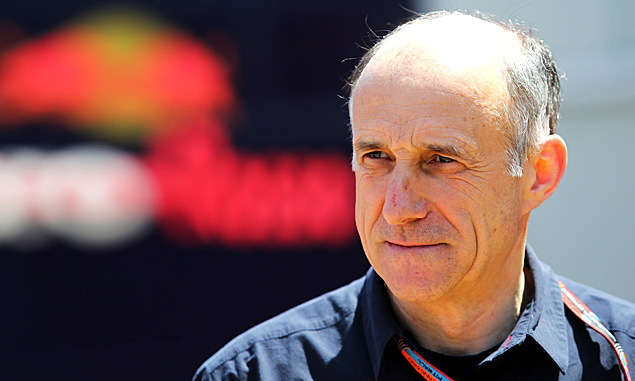 Toro Rosso team principal Franz Tost has made it plain he's not willing to hand over his top personnel to Red Bull - or anyone else - any time soon.
Tost's comments came after suggestions that he should not stand in the way of a transfer of technical director James Key to the big sister team, which is still struggling to fill the void left by Adrian Newey stepping down from overseeing day-to-day operations in Milton Keynes.
By comparison Key has been in charge of what many to believe to be the best chassis that Toro Rosso has had in Formula One to date, leading to speculation that he will inevitably be headhunted sooner or later either by Red Bull or else by one of the other top teams in the paddock.
"I don't let them go!" said Tost when asked how he would keep Key and the other top engineering talent in the company.
"The value of a team is always the quality of the employees and over the last three to five years we really pushed very hard to recruit high-quality people and James Key, our technical director, was the key person to do this and he surrounded himself with very, very good, high-skilled, capable people."
Key joined the team at the end of 2012 replacing Giorgio Ascanelli. Before that, the 43-year-old from Essex made his start in the sport as a data engineer at Jordan Grand Prix in 1998 and was later appointed race engineer for Takuma Sato. Key became technical director of the team through its incarnations as Spyker F1 and Force India F1 before joining Sauber in 2010.
"All these top engineers have long-term fixed contracts," Tost pointed out. "Apart from this, at Toro Rosso, the infrastructure is getting better. Our new building will be finished at the end of this month. That means the working environment is also quite good, because all the engineers are under one roof and we expect better communication, better co-operation and at the end even better performance.
"Toro Rosso I'm convinced has a good future. We are on the financial side also quite healthy and I expect also some success in the future and therefore I don't see any reason why one of the top people should leave the team, especially after the hard period to build up everything.
"People want to see the results and want to be involved when hopefully we will have some success."
That said, Tost admitted that the team still had reliability issues to overcome which are clouding their current chances of success. At Hungary it looked like both cars would finish in the top six. While Max Verstappen finished just off the podium in fourth, Carlos Sainz suffered power unit problems and retired just nine laps from the end to the dismay of the entire team.
"To score points you must see the chequered flag and our main problem is reliability," Tost agreed. "We have a really good chassis, we have two high-skilled, young but mature drivers but our reliability is horrible, because from 18 possibilities to see the end of the race we managed only to do it ten times.
"That means eight non-finishes and with this high figure you cannot expect to finish in a position like is our goal – fifth position in the constructors' championship [over Force India.]
"I hope that in the second half of the season we will improve our reliability and I hope that we will come to the end of the races, because if we are in the race, most of the time, we were in the position to score points."
Click here for F1i's full Q&A with Toro Rosso's James Key
Keep up to date with all the F1 news via Facebook and Twitter