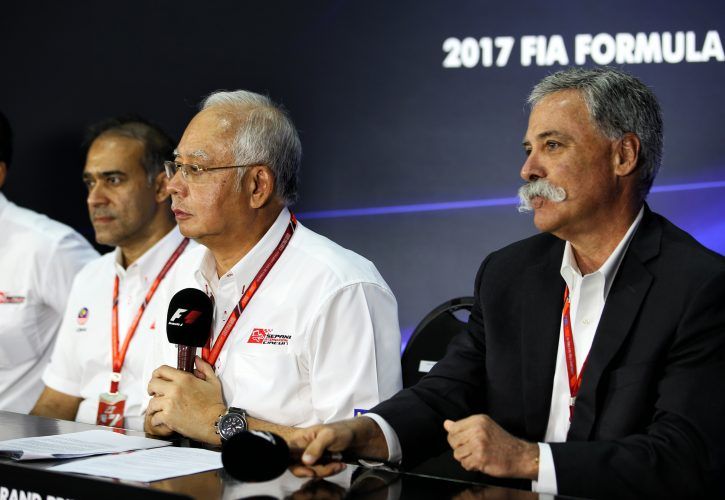 Malaysia' Prime Minister Datuk Seri Najib Razak isn't discarding a return of Formula 1 to the country sometime in the future if the conditions are right.
Sepang has hosted the Malaysia Grand Prix since 1999 but an increase in costs and decreasing attendance figures decided promoters to terminate the race's contract with Formula 1.
Teams and drivers bid farewell on Sunday to an event unanimously appreciated by all and which helped raise Malaysia's profile over the years, says PM Najib.
"The economic viability of it was less and less attractive, so we decided to terminate it," Najib told reporters.
"But it does not mean it cannot be reconsidered sometime in the future, provided the economic set of conditions is deemed to be favourable.
"It is time to call it a day, although we have benefited from hosting the F1. It has been a kind of diminishing returns for us," he said.
Sepang Circuit CEO, Datuk Razlan Razali believes it will be a minimum of five years before the country even contemplates bringing back a race subsidized by Malaysia's government to the tune of $67M a year!
Formula 1 CEO Chase Carey, who recently extended the contracts of China and Singapore, insists the sport must not only maintain but increase its foothold in Asia.
"We are really excited about the future in Asia in general and certainly love to continue our relationship with Malaysia even if we do not have a race here," Carey said.
Gallery: The beautiful wives and girlfriends of F1 drivers
Keep up to date with all the F1 news via Facebook and Twitter