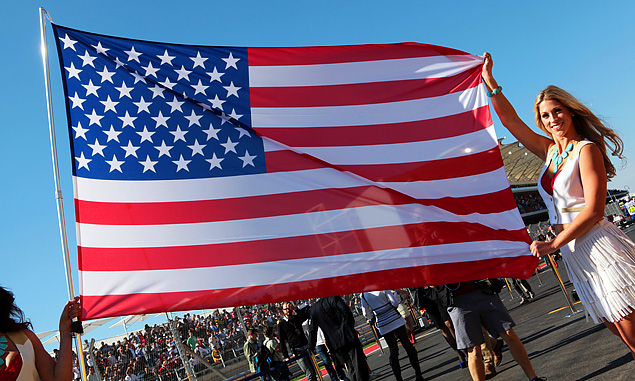 Plans for Formula 1 to hold a second Grand Prix in the United States have received a setback from local residents in Northern California.
A number of groups across the country are believed to be making a bid to hold a race. It would sit alongside the existing event in Austin on the F1 calendar.
One such proposal is being considered by businessman William Yao's company WY2M, Inc. It has unveiled plans to build a track on farm land located on the edge of Santa Clara and San Benito County. It would be midway between San Jose and Laguna Seca.
San Juan Bautista is the closest city to the proposed site. Ten acres of the circuit would actually sit within city limits. But mayor Chris Martorana says that the plans are highly unlikely to get approved.
"I think there is very little likelihood that the proposal will move forward at all," he told Forbes magazine.
"Placing a track directly adjacent to a town of fewer than 2,000 residents with infrastructure that barely meets their needs seems to me to be unworkable.
"The traffic issues associated with the influx of 250,000 spectators is impossible from where I'm sitting."
"Our region is barely able to sustain the water needs of the current population and industry," he added.
"A track using millions of gallons a day, even for the limited number of operational days, is a pretty tough sell around here.
"At this point we haven't heard anything from the proponents in weeks. I suspect it's dead."
However, promoters WY2M, Inc.felt there was still life in the project.
"We are aware of the obstacles presented in developing this scale of a project in a small rural area," they said in a statement.
"We are currently working with the County Supervisors and their staff to further explore and look at the next steps to bringing the project forward."
The plans to bring Formula 1 to Silicon Valley also appear to face firm opposition from local residents.
"This proposal would overwhelm our peaceful Mission town and destroy our quality of life," said Emily Renzel. She urged the Planning Commission to reject the proposal.
Gallery: The beautiful wives and girlfriends of F1 drivers
Keep up to date with all the F1 news via Facebook and Twitter