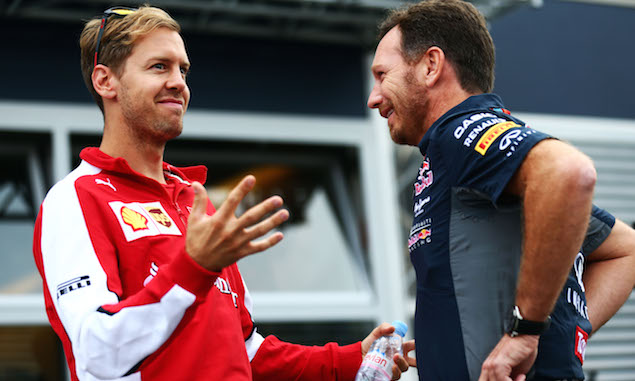 Sebastian Vettel doubts Red Bull will be forced to follow through with its quit threats and leave F1.
Red Bull currently does not have a power unit deal for 2016, having terminated its partnership with Renault a year early and been turned down by Mercedes. While a Ferrari power unit deal could still be possible, Red Bull has threatened to quit F1 if it doesn't receive a competitive engine.
Having left the team at the end of last season, when asked during a Q&A on the official Formula One website if he could have foreseen Red Bull's situation, Vettel replied: "No, nobody could.
"There are a lot of rumours in the air and I have not spoken with Mr Mateschitz lately, but it is hard to believe that it could really happen. It would mean a huge loss. But in the end I doubt that it will happen. That's my position - and I don't think I stand alone on it."
Having struggled in 2014 off the back of four consecutive championships, Vettel says he enjoyed his time at Red Bull but knew when it was right to leave.
"The four titles speak volumes. For sure, 2014 was not a nice season. I was not performing the way I wanted to perform - and if that happens it is more honest to show your feelings and not hide behind a fake smile. So about the same time last year I understood that it was time to move on. And the stage I am at now proved me right.
"I am very happy with how things worked out. Sure, when I joined Ferrari there was never any guarantee in terms of results, but now it is nice to know that we've exceeded all kinds of expectations, including mine - maybe."