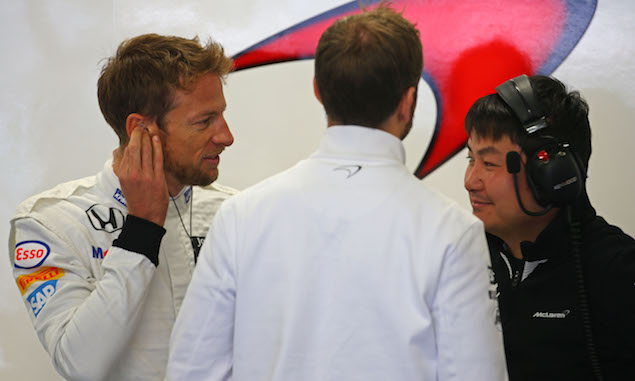 Jenson Button will not take part in qualifying for the Mexican Grand Prix after further reliability issues for McLaren-Honda.
Having missed out on running in FP1, a scheduled power unit change saw Button fail to make the start of FP2 on Friday. Saturday was just as bad for the 2009 world champion, with his FP3 session ending after just four laps with an issue which requires a power unit change, in turn ruling him out of qualifying.
"All weekend it's been tough, we've had a lot of issues," Button said. "I've done hardly any running really. It's tough, we had a systems failure with this power unit so it means that we have to revert to the other power unit for the race, so I miss qualifying."
And asked how the race will be for him on Sunday, Button replied: "Tough.
"It's going to be a tough day because I haven't done any high-fuel running or anything, so we'll see."
McLaren confirmed the news on Twitter, describing the issue as a signal problem which stopped him earlier on Saturday.
"The underlying signal problems on JB's engine have not been resolved," the team tweeted. "Therefore, he won't take part in quali. Our focus is now on the race."
LIVE: Mexican Grand Prix - Qualifying
Eric Silbermann's Mexican grumpy preview
Technical analysis: United States
Click here for the F1 drivers' girlfriends gallery
Keep up to date with all the F1 news via Facebook and Twitter