Singapore's Marina Bay circuit offers many challenges, but straight-line speed isn't among the venue's most important factors.
As a maximum down force track, Marina Bay's average speed is only 13km/h higher than at Monaco, so the engineering emphasis is on slow-speed grip, good turn-in and traction.
A look at the speed trap readings from qualifying shows us that Ferrari - despite its SF71-H speeding down through the night down Raffles Boulevard faster than any other car - still came up short overall against Mercedes.
At the other end of the spectrum, one will note the rather depressed top speed of Max Verstappen despite the Red Bull driver's fantastic runner-up spot in qualifying.
The Dutchman has been complaining all weekend of a chronic issue impacting his new Spec-C Renault power unit. The readings here clearly confirm the legitimacy of his frustrations, and his incredible ability to surmount the problem.
Max lost 0.45s on the straights, but ended up 0.31s off pole. Enough said...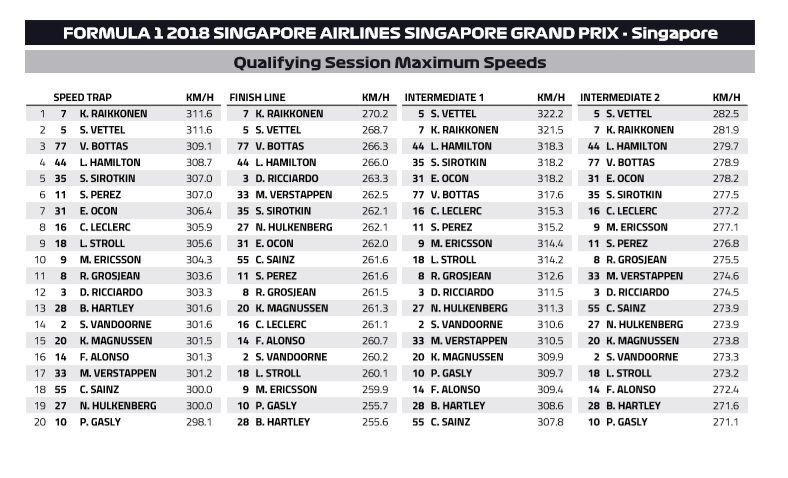 Gallery: The beautiful wives and girlfriends of F1 drivers
Keep up to date with all the F1 news via Facebook and Twitter