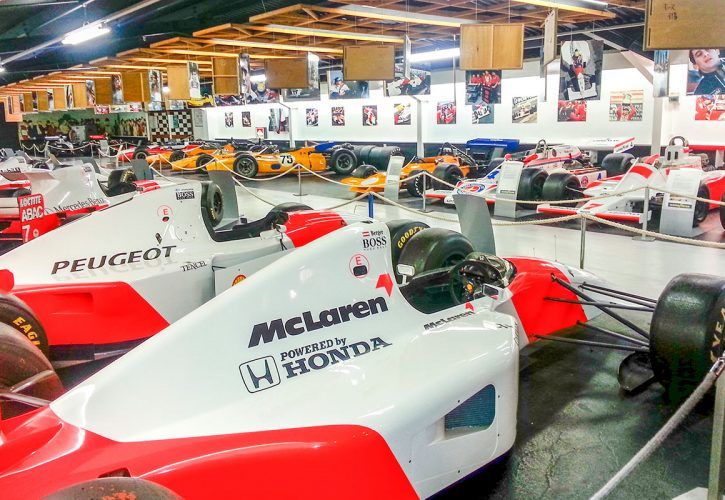 Donington Park's celebrated museum, which housed the world's largest display of Grand Prix cars from many eras, will sadly close its doors next month.
The amazing assembly was put together by the late Tom Wheatcroft, with his son Kevin running the museum since his father's passing in 2009.
The construction magnate had started his collection of historic F1 cars in the 1960s, its rapid expansion enticing him to acquire Donington Park in 1971 where the dedicated museum was opened in 1973, four years before Wheatcroft brought racing back to the rebuilt Leicestershire circuit.
The collection continued to grow over the following decades, becoming an important tourist destination for impassioned motorsport fans.
The museum's fleet of cars included many rare machines such as the very first F1 Brabham or Stirling Moss' Monaco-winning Lotus 18, but it also showcased an outstanding amount of modern F1 cars as well as a special exhibit dedicated to the great Ayrton Senna.
Over the years, the museum was forced to part with many cars to help fund restoration work but the main exhibit hall remained well populated as teams and private owners loaned their Grand Prix cars to Donington.
"Closing the museum after 45 years has been a really difficult decision, but family responsibilities simply make it the right thing to do," said Kevin Wheatcroft.
Gallery: The beautiful wives and girlfriends of F1 drivers
Keep up to date with all the F1 news via Facebook and Twitter