Ferrari team boss Maurizio Arrivabene says the Scuderia will remain strong and united behind its defeated driver Sebastian Vettel.
Lewis Hamilton predictably won the 2018 world championship in Mexico City on Sunday, thanks to a comfortable margin built over the last few races and four consecutive wins from Monza to Suzuka.
In a similar scenario to 2017, Ferrari's title hopes progressively fell apart in the second half of the season on the back of a string of mishaps by Vettel and team errors, despite the Scuderia enjoying the benefit of what many considered a superior car relative to Mercedes.
Vettel admitted that conceding defeat in the title fight, while expected, was "a horrible moment", but Arrivabene insists he will rally the troops for the present - as Ferrari continues to fight for the Constructors' championship - and for the future.
"We do not give up," the Italian team manager told Sky Italia.
"The constructors' championship is still open, we have taken more points in that and do not give up until the end."
Despite Vettel's botched second part of the season, Arrivabene ensured its driver of the team's unwavering support.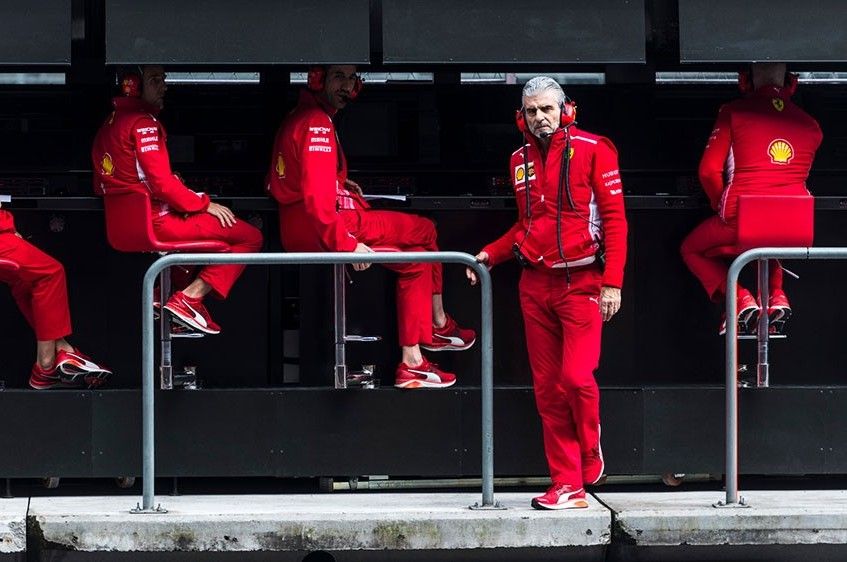 "You have to be close to him in down moments like this, we do not leave him alone," he said.
"We must be strong and throw everything behind him, go forward and do not give up.
"We have proved we are together even if the others are saying otherwise. So let's keep going," he added.
Although he was reluctant to talk about his rivals, the 61-year-old Scuderia boss still had a few words for Mercedes and Hamilton after their achievement in Mexico.
"I do not talk about the others. We closed on them in the last two races, then I leave the judgement to you," he said.
"Congratulations to Hamilton, but now let's play for the constructors. It will be difficult but we will not give up."
Gallery: The beautiful wives and girlfriends of F1 drivers
Keep up to date with all the F1 news via Facebook and Twitter